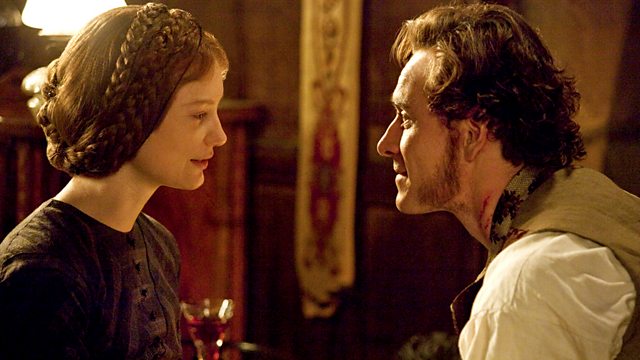 Jane Eyre reviewed; Damon Albarn interview
Listen in pop-out player
With John Wilson.
Mia Wasikowska and Michael Fassbender star in a new film version of Jane Eyre, Charlotte Bronte's much-adapted book. Kathryn Hughes reviews.
Alexander Masters, author of the award-winning Stuart: A Life Backwards, explains how he found the subject of his second book living directly below him. The Genius in My Basement focuses on the mathematical genius Simon P Norton, who collects bus timetables and lives on a diet of tinned fish.
Damon Albarn recently led a group of British music producers to the Democratic Republic of Congo to make an album with Congolese musicians in Kinshasa. Damon came to Front Row along with two of his musical collaborators in the Congo, producers Kwes and Orlando Higginbottom, aka TEED.
Can contemporary art help ease Ireland's economic woes? As the first ever Dublin Contemporary festival is launched, John asks Jimmy Deenihan - Arts and Heritage Minister in the Irish government - what he hopes to get in return for 2 million Euros of taxpayers money invested in the project at a time when the country has just received a massive bailout package. John also talks to veteran Irish conceptual artist Brian O'Doherty who now works in New York, but who is returning to create new work for Dublin Contemporary 2011.
Producer: Philippa Ritchie.
Last on