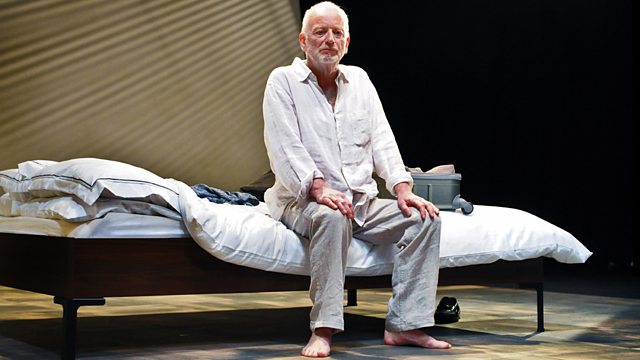 03/09/2011
Listen in pop-out player
Tom Sutcliffe and his guests playwright Mark Ravenhill, writer Kamila Shamsie and poet Paul Farley review the cultural highlights of the week.
Self Made is artist Gillian Wearing's film in which seven participants - who answered an ad which she placed - take part in Method acting workshops and then make a short film in which they can play themselves or a fictional character.
Children's author David Almond's novel The True Tale of the Monster Billy Dean is intended for both young and adult readers. Billy is born on the day that some terrible cataclysm strikes his village and - for this and other reasons - is confined to just one room for the first 13 years of his life.
Alexi Kaye Campbell's play The Faith Machine is about disillusionment and the big question of what really matters. Sophie (Hayley Atwell) is fiercely idealistic while her partner Tom (Kyle Soller) is considerably more pragmatic. Meanwhile Sophie's father (Ian McDiarmid) is a bishop who rails against the church for their unyielding stance on gay clergy and gay marriage.
William Hurt stars as Treasury Secretary Hank Paulson in the HBO dramatisation of Andrew Ross Sorkin's book about the start of the Wall Street banking crisis in 2008 with the bail-out of Bear Stearns followed by the failure of Lehman Brothers.
Locked Room Scenario is an exhibition by Ryan Gander in and around an industrial shed just off City Road in London. Visitors to the site will find what appears to be a group show called Field of Meaning in the process of being dismantled, but will struggle to get into the gallery to see the work. Tantalising clues to what might or might not be going on are scattered around the site.
Producer: Torquil MacLeod.
Last on