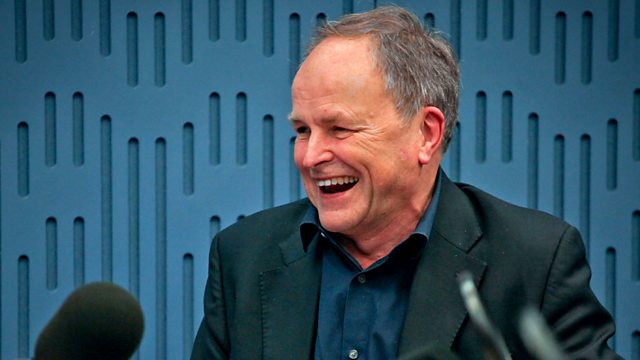 03/09/2011
Clive Anderson and guests with an eclectic mix of conversation, music and comedy.
Terry O'Neill has been photographing the famous for 50 years. Documenting the fashion and style of the 1960's until the present day has lead him, lens in hand, to the likes of The Rolling Stones, Twiggy and Frank Sinatra. These 'It Girls & Boys' form the basis for his latest exhibition just opened in London.
UNBELIEVABLE! The original Radio 1 DJ and winner of I'm A Celebrity Get Me Out Of Here, Tony Blackburn will be in talking to Clive. Tony's the latest presenter of 'Pick of the Pops' on Radio 2 which will be celebrating it's 50th anniversary soon. In recognition of this achievement Radio 2 have commissioned a documentary soon to air.
King George VI has been propelled into popular culture recently following the success of the film 'The Kings Speech'. What is less well known, until now, is that Geordie Greig's father, Louis Greig was the first doctor to play a key role in the development of the soon to be king. Geordie, the editor of the Evening Standard chat's to Clive about his new book 'The King Maker'.
Jo Bunting will be talking to Sharon Horgan, the lady who brought us the cynical and acerbic BBC sitcom 'Pulling' that gave the women the funny lines. Sharon is now to star in a new play in London and will be telling Jo all about 'Terrible Advice'.
Award winning folk music supremo Martin Simpson will be playing 'Little Liza Jane' from his latest album in the Loose Ends Studio. And there's more music from Po' Girl, the Canadian urban roots band bringing their own blend of folk with track 'Double Helix (Rainbow)'.
Producer: Sukey Firth.
Last on
Listen to Loose Ends anytime, anywhere.