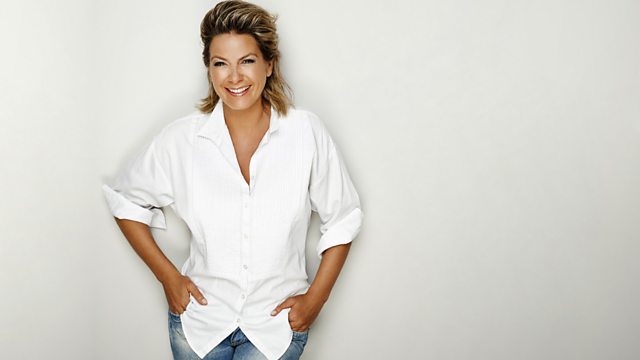 Penny meets lead singer of The Waterboys Mike Scott
Penny Smith meets stage fight director Kate Waters, otherwise known as Kombat Kate joins Penny for a masterclass in warrior choreography. Kate works frequently for the National Theatre, including on Frankenstein with Jonny Lee Miller and Benedict Cumberbatch, and Hamlet with Rory Kinnear, as well as in the West End and in regional theatres across the UK. She's reportedly a dab hand with a sword and dagger and can put anyone to shame in a fist fight.
Author A.N Wilson discusses his new book The Elizabethans. The Elizabethan Age was a time of exceptional creativity, with playwrights and authors such as Shakespeare, Christopher Marlowe and Thomas Middleton rising to prominence.
Lead singer of The Waterboys Mike Scott tells us about his new album "An Appointment with Mr Yeats" which features some of the poems of the legendary poet WB Yeats.
Plus, book critic Alex Heminsley discusses books which have been adapted into films, and Xan Brooks reviews this week's movie releases, including the new Sarah Jessica Parker film I Don't Know How She Does It.
Last on