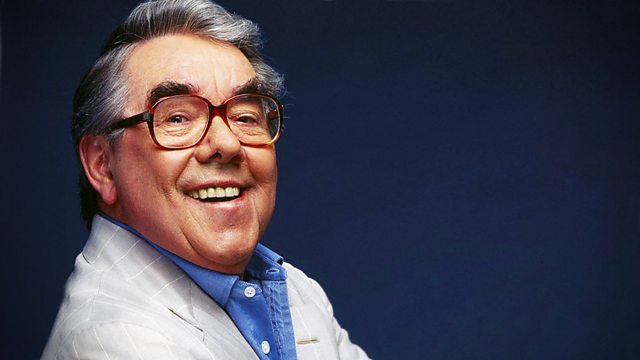 It Was a Dark and Stormy Night
Ronnie Corbett reunites with the writers of his hit sitcom Sorry, Ian Davidson and Peter Vincent. Sorry ran for seven series on BBC 1 and was number one in the UK ratings.
In the second series of their Radio 4 sitcom, Ronnie plays Sandy Hopper, who is growing old happily along with his dog Henry. His grown up children - both married to people Sandy doesn't approve of at all, would like him to move out of the family home so they can get their hands on their money earlier. But Sandy's not having this. He's not moving until the dog dies. And not just that, how can he move if he's got a lodger? His daughter is convinced that his too attractive lodger Dolores (Liza Tarbuck) is after Sandy and his money.
Luckily, Sandy has three grandchildren and sometimes a friendly word, a kindly hand on the shoulder can really help a Granddad in the twenty-first century. Man and dog together face a complicated world. There's every chance they'll make it more so.
Episode Five - It Was A Dark And Stormy Night
Dolores rashly plunges into an oral history project which reveals the yawning chasms which divide the Hopper family. Even in the small matter of the history of a picnic they can't agree. Sandy says one thing, Lance another and Blake another - Is it possible that Henry the dog can settle the argument?
Cast:
Sandy ..... Ronnie Corbett
Dolores ..... Liza Tarbuck
Mrs Pompom ..... Sally Grace
Ellie ..... Tilly Vosburgh
Blake ..... Jonathan Aris
Lance ..... Philip Bird
Tyson ..... Daniel Bridle
Producer: Liz Anstee
A CPL Production for BBC Radio 4.
Last on
More episodes
Next
You are at the last episode