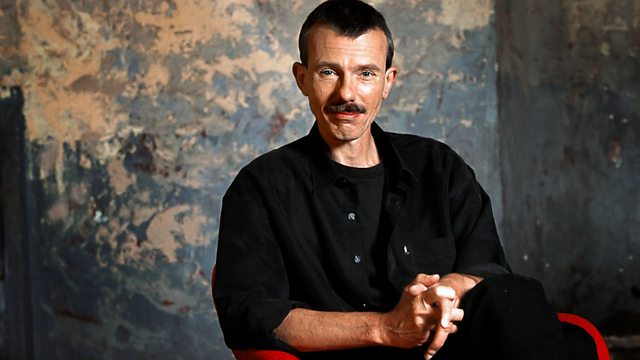 02/09/2011
Jonathan Swain presents a concert by the Orchestra della Svizzera Italiana joined by cellist Daniel Mϋller-Schott.
1:01 AM
Rautavaara, Einojuhani [b.1928]
Cantus arcticus (Concerto for birds and orchestra) (Op.61)
Orchestra della Svizzera Italiana, Antonello Manacorda (conductor)
1:20 AM
Saint-Saens, Camille [1835-1921]
Concerto for cello and orchestra no. 1 (Op.33) in A minor
Daniel Müller-Schott (cello) Orchestra della Svizzera Italiana, Antonello Manacorda (conductor)
1:41 AM
Ravel, Maurice [1875-1937]
Piece en forme d'habanera arr. solo cello
Daniel Müller-Schott (cello)
1:45 AM
Strauss, Richard [1864-1949]
Le Bourgeois gentilhomme - suite (Op.60)
Orchestra della Svizzera Italiana, Antonello Manacorda (conductor)
2:22 AM
Lully, Jean-Baptiste (1632-1687)
Le Bourgeois gentilhomme - suite
Norwegian Chamber Orchestra, Terje Tønnesen (conductor)
2:40 AM
Koehne, Graeme (b. 1956)
Divertissement: Trois pièces bourgeoises (aka String Quartet no 1) (1983)
The Australian String Quartet
2:53 AM
Sibelius, Jean (1865-1957)
Music to a Scene (1904)
Finnish Radio Symphony Orchestra, Jukka-Pekka Saraste (conductor)
3:01 AM
Beethoven, Ludwig van (1770-1827)
Symphony No.7 in A major (Op.92)
Oslo Philharmonic Orchestra, André Previn (conductor)
3:41 AM
Lithander, Carl Ludwig (1773-1843)
Piano Sonata in C major (Op.8 No.1) 'Sonate facile'
Juhani Lagerspetz (piano)
3:53 AM
Roman, Johan Helmich (1694-1758)
13 pieces from 'Drottningholmsmusiquen' (1744)
Concerto Köln
4:14 AM
Kuula, Toivo (1883-1918)
Häämarssi (Wedding March) - from Pieces vers. for piano (Op.3b No.2)
Eero Heinonen (piano)
4:20 AM
Borodin, Alexander (1833-1887)
Polovtsian dances - from 'Prince Igor'
Sydney Symphony Orchestra, Stuart Challender (conductor)
4:31 AM
Liszt, Franz (1811-1886)
Tarantella from Venezia e Napoli (S.162)
Janina Fialkowska (piano)
4:40 AM
Alpaerts, Flor (1876-1954)
Romanza for Violin and Orchestra (1928)
Guido De Neve (violin), Vlaams Radio Orkest , Michel Tabachnik (conductor)
4:46 AM
Tournier, Marcel (1879-1951)
Vers la source dans le bois
Rita Costanzi (harp)
4:51 AM
Pez, Johann Christoph (1664-1716)
Passacaglia & Aria (presto) - from Concerto Pastorella in F major for 2 recorders, strings & continuo
Carin van Heerden & Ales Rypan (recorders), L'Orfeo Barockorchester, Michi Gaigg (director)
5:01 AM
Grieg, Edvard (Hagerup) [1843-1907]
Norwegian Dance No.1 (Op.35) for piano duet
Leif Ove Andsnes & Håvard Gimse (piano)
5:07 AM
Grainger, Percy (1882-1961)
Rustic Dance
Symphony Nova Scotia, Georg Tintner (conductor)
5:11 AM
Reinecke, Carl (1824-1910)
Ballade for flute and orchestra
Matej Zupan (flute), Slovenian National Radio Symphony Orchestra, David de Villiers (conductor)
5:20 AM
Chopin, Frédéric (1810-1849)
Ballade No.4 in F minor (Op.52)
Seung-Hee Hyun (female) (piano)
5:31 AM
Maurice, Paule (1910-67)
Tableaux de Provence (1954)
Julia Nolan (saxophone), CBC Vancouver Orchestra, Mario Bernardi (conductor)
5:46 AM
Canteloube, Joseph (1879-1957)
Brezairola - from Songs of the Auvergne
Yvonne Kenny (soprano), Melbourne Symphony Orchestra, Vladimir Kamirski (conductor)
5:51 AM
Rachmaninov, Sergey (1873-1943)
From 'Morceaux de Salon' (Op.10)
Duncan Gifford (piano)
6:03 AM
Bach, Johann Sebastian (1685-1750)
Jesu, meine Freude (BWV.227)
Tafelmusik Chamber Choir, Tafelmusik Baroque Orchestra, Ivars Taurins (conductor)
6:25 AM
Abel, Carl Friedrich (1723-1787)
Trio in G major for 2 flutes and continuo (Op.16 No.4)
La Stagione Frankfurt: Karl Kaiser and Michael Schneider (flutes), Rainer Zipperling (cello)
6:35 AM
Haydn, Joseph (1732-1809)
Oboe Concerto in C Major (Hob.VIIg:C1)
Bo?o Rogelja (oboe), Slovenian Radio & Television Symphony Orchestra, Samo Hubad (conductor).
Last on