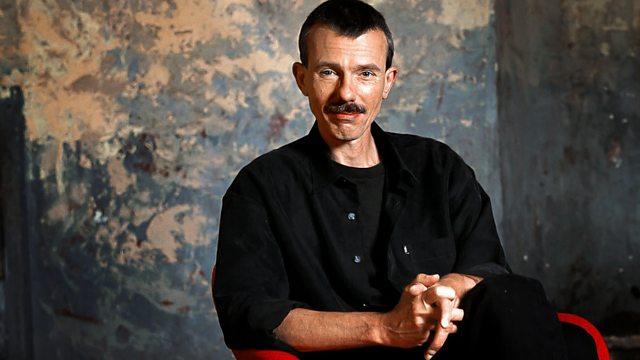 29/08/2011
Soprano Mojca Erdmann & Gerald Huber perform a selection of songs by Mendelssohn, Strauss & Schubert from the 18th Schubertiade in Vilabertran, 2010. Presented by Jonathan Swain.
1:01 AM
Mendelssohn, Felix [1809-1847];
1. Das erste Veilchen, op. 19/2 2. Der Blumenstrauss, op. 47/5; 3. Wenn sich zwei Herzen scheiden, op. 99/5; 4. Suleika, op. 34/4; 5. Gruss, op. 19/6; 6. Auf Flügeln des Gesanges, op. 34; 7. Neue Liebe, op. 19/4
Mojca Erdmann (soprano), Gerold Huber (piano)
1:18 AM
Strauss, Richard [1864-1949]
1. Schlechtes Wetter, op. 69/5; 2. Begegnung, TrV. 98; 3. Du meines Herzens Krönelein, op. 21/2; 4. Morgen, op. 27/4; 5. Die Verschwiegenen, op. 10/2; 6. Schlagende Herzen, op. 29/3; 7. Ständchen, op. 17/2
Mojca Erdmann (soprano), Gerold Huber (piano)
1:36 AM
Schubert, Franz [1797-1828]
1. Seligkeit, D. 433; 2. Das Mädchen, D. 652; 3. Liebe schwärmt auf allen Wegen, D. 239/6; 4. Hin und wieder fliegen Pfeile, D. 239/3; 5. Die Männer sind mechant!
Mojca Erdmann (soprano), Gerold Huber (piano)
1:47 AM
Schubert, Franz [1797-1828]
1. Die junge Nonne, D. 828; 2. Am Grabe Anselmos, D. 504; 3. An den Mond, D. 259; 4. Gretchens Bitte, D. 564; 5. Gretchen am Spinnrade, D. 118
Mojca Erdmann (soprano), Gerold Huber (piano)
2:06 AM
Schubert, Franz [1797-1828]
Litanei auf das Fest Aller Seelen, D. 343
Mojca Erdmann (soprano), Gerold Huber (piano)
2:11 AM
Haydn, Joseph (1732-1809)
Concerto for Violoncello and Orchestra (HV VIIb:2) in D major
Swedish Radio Symphony Orchestra, Heinrich Schiff (cellist & conductor)
2:37 AM
Bach, Johann Sebastian (1685-1750)
Suite for orchestra no.3 in D major (BWV.1068)
Erik Niord Larsen, Roar Broström (oboe), Ole Edvard Antonsen, Lasse Rossing, Jens Petter Antonsen (trumpet), Rolf Cato Raade (timpani), Risör Festival Strings, Andrew Manze (conductor)
3:01 AM
Ligeti, György (1923-2006)
Lux Aeterna
Norwegian Soloists' Choir, Grete Helgerød (conductor)
3:11 AM
Bartók, Béla (1881-1945)
Dance Suite for orchestra (Sz.77)
Hungarian State Orchestra, János Ferencsic (conductor)
3:27 AM
Mozart, Wolfgang Amadeus (1756-1791)
Quartet for Strings in D minor (K.421)
Artemis Quartet
4:00 AM
Gesualdo, Carlo (c.1560-1613)
O vos omnes for 5 voices (W.8.40)
BBC Singers, Bo Holten (conductor)
4:03 AM
Liszt, Franz (1811-1886)
Hungarian Rhapsody No.1 (S.244 No.1) in E major
Jenö Jandó (piano)
4:17 AM
Rota, Nino (1911-1979)
Eight and a Half
Hungarian Brass Ensemble
4:23 AM
Hellendaal, Pieter (1721-1799)
Concerto grosso for strings and continuo in F major (Op.3 No.6)
Combattimento Consort Amsterdam
4:37 AM
Kuula, Toivo (1883-1918)
Wedding March - from Pieces vers. for piano (Op.3b No.2)
Eero Heinonen (piano)
4:42 AM
Albéniz, Isaac (1860-1909)
Rapsodia española
Angela Cheng (piano), Calgary Philharmonic Orchestra, Hans Graf (conductor)
5:01 AM
Raitio, Väinö (1891-1945)
The Maidens on the Headlands
Finnish Radio Symphony Orchestra, Jukka-Pekka Saraste (conductor)
5:09 AM
Byrd, William (c.1543-1623)
In Fields abroad
Emma Kirkby (soprano), The Rose Consort of Viols
5:15 AM
Berwald, Franz (1796-1868)
Fantasia on 2 Swedish Folksongs for piano (1850-59)
Lucia Negro (piano)
5:24 AM
Poulenc, Francis (1899-1963)
Flute Sonata (1956)
Emmanuel Pahud (flute), Orchestre de la Suisse Romande, Enrique Garcia-Asensio (conductor)
5:37 AM
Haydn, (Franz) Joseph (1732-1809)
Trio for strings in B flat major (Op.53 No.2) arr. from Piano Sonata (H.16.41)
Leopold String Trio
5:46 AM
Chopin, Frédéric (1810-1849)
Polonaise for piano in F sharp minor (Op.44)
Aldo Ciccolini (piano)
5:56 AM
Weber, Carl Maria von (1786-1826)
Symphony No.1 in C major (Op.19)
Norwegian Radio Orchestra, Ari Rasilainen (conductor)
6:21 AM
Ravel, Maurice (1875-1937)
Cinq mélodies populaires grecques
Catherine Robbin (mezzo-soprano), André Laplante (piano)
6:30 AM
Purcell, Henry [1659-1695]
Chacony a 4 for strings (Z.730) in G minor
Psophos Quartet
6:37 AM
Wagner, Richard (1813-1883)
Tannhauser - Overture
Netherlands Radio Symphony Orchestra, Antoni Ros-Marba (conductor)
6:53 AM
Gershwin, George (1898-1937)
Piano medley
Bengt-Åke Lundin (piano).
Last on