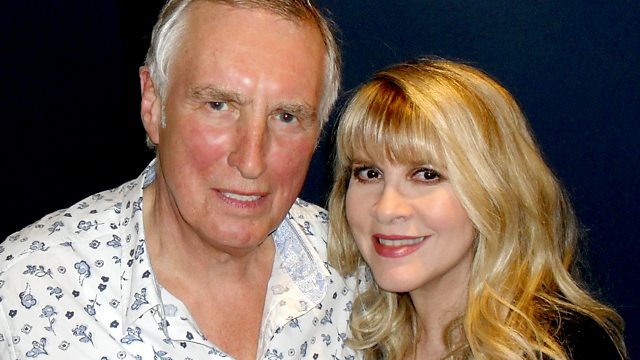 Go Your Own Way: Johnnie Meets Stevie Nicks
Johnnie catches up with one of the great rock 'n' roll survivors, Fleetwood Mac singer and songwriter, Stevie Nicks.
After the release of a seventh, highly acclaimed solo album, Johnnie takes Stevie back to the 1970s, a decade of professional and creative success and personal turbulence.
Stevie talks candidly about her relationship with Lindsay Buckingham; writing iconic hits from Rhiannon to Dreams; and the relationship breakdowns that fuelled Rumours - one of the decade's biggest and most cherished albums. With an eye on her personal and professional renaissance, which included the conquest of drug addiction, Stevie looks back to a time that saw her hailed as the "Reigning Queen of Rock 'n' Roll" by Rolling Stone magazine.
Also on the show, Johnnie's featured album is Queen's sixth studio album News of the World, released in 1977, just as punk was making an impression across the music scene. Going double platinum, the album included the mega stadium hits of We Will Rock You and We Are the Champions and saw a greater creative spread of material throughout the group. Johnnie spins his favourites and hears memories of the making of it from Roger Taylor and Brian May.
Last on