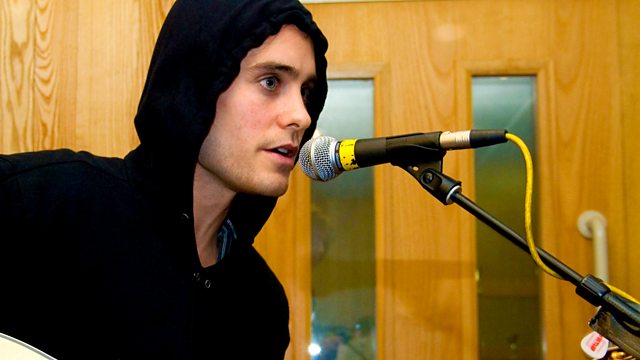 30 Seconds To Mars
Zane Lowe presents a unique insight into the band 30 Seconds To Mars.
With rumours flying that the band are splitting up, Zane sits down with Jared Leto, his brother Shannon, and Tomo Miličević to set the record straight.
From growing up in Louisiana to doing glove puppets along to Led Zeppelin, getting their video banned to whether they are a cult, Zane goes in deep and asks the questions everyone wants to know about this band.
Without doubt the other most significant aspect of this band aside from having a Hollywood actor for a frontman is their fans. They call themselves The Echelon, and in a unique project, we asked them to send us in audio and video of themselves explaining why they are fans of this band and what being an Echelon means to them. We received videos from 29 different countries around the world, from the Phillipines to South Africa, Venezuela to Bulgaria, Chile to Finland.
This audio and video features in the programme, as well as in the short film you can see below.
From the relationship with the Echelon, to if Jared will ever act again, to the possibility that the band might split up at the end of this year, this is a unique insight into what has become a global phenomenon, from both the band and their fans.