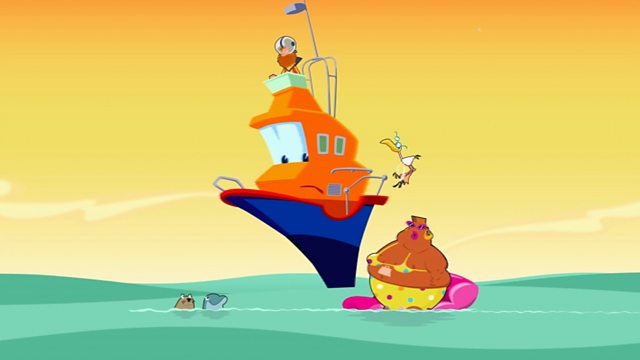 Griosadh an Giomach Grèine
Air an latha as teotha den bhliadhna, tha Lucas air a chumail trang 's a h-uile duine a' cluich le dèideagan-uisge. Tha an còcaire ainmeil ann am fìor chunnart ge-tà 's i tuiteam na cadal air leabaidh gaoithe a tha a' dèanamh air muir.
It's the hottest day of the year and Lucas is busy rescuing people playing on inflatables. However, it is the celebrity chef who is in real danger, as she falls asleep on a lilo that's drifting out to sea.
Last on