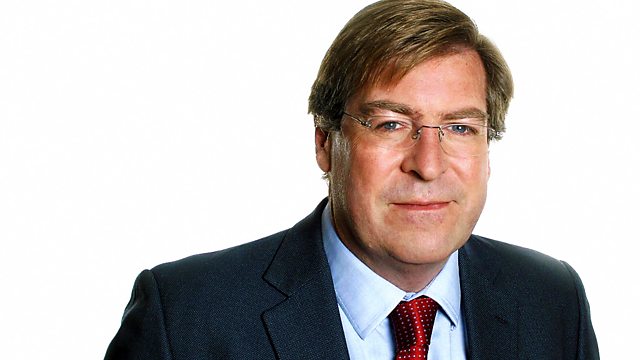 Britain's place in Europe
Edward Stourton continues to revisit broadcast debates from the archives - exploring the ideas, the great minds behind them and echoes of the arguments today.
In the fourth episode, a British and a French politician discuss Britain's place in Europe. Denis Healey was Shadow Foreign Secretary when he met Maurice Schumann, later France's Foreign Minister, on BBC television in 1960. Healey was the brilliant intellectual bruiser while Schumann, a war hero in the Resistance, was his equal.
The European Economic Community was two years old and has risen out of World War Two to ensure peace on the continent. Many, including Schumann, thought that Britain should not only have joined the club but led it from the front. Healey, though, represented a nation reluctant to give up its sovereignty. His proposal of simple economic union to allow free trade was not to be. And the six members - particularly, France - saw Britain's other allegiances to the Commonwealth and, importantly, the United States as patently un-European.
In coming years, French President De Gaulle twice vetoed British membership. Britain's conditions for joining judged not in the spirit of the Euro project was one issue. But France's difficult relationship with and suspicions of America, Britain's closest ally, and Her unwillingness to get drawn into NATO and the Cold War play out.
On to today and how far has Britain's position changed since this discussion. Is a deeply anti-European current here simply one of the enduring facts of British political life?
In the studio are Dr James Ellison, reader in international history at Queen Mary, University of London, and Dr Piers Ludlow, reader in international history at the London School of Economics.
Producer: Dominic Byrne
A Blakeway production for BBC Radio 4.
Last on