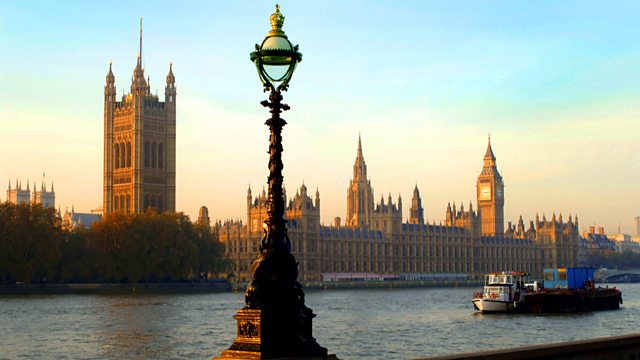 28/08/2011
Anita Anand talks to the political editor of the Spectator, James Forsyth, about the big political stories including Libya, Labour's attacks on David Cameron, tax avoidance and tensions within the coalition over responding to the riots in English cities.
The MPs panel consists of the Conservative Charles Walker and Labour's Tom Harris. They discuss the UK's intervention in Libya, Labour's attacks on David Cameron and the hopes of Tom Harris of becoming the next leader of the Scottish Labour Party.
Professor Justin Fisher of Brunel University talks about his research into party spending at the last election. He explains the difference between the 'long' and the 'short' campaigns. He comments that Labour spent very effectively despite having much less to spend than the Conservatives.
The Liberal Democrat Foreign Office minister Jeremy Browne discusses the role of the Liberal Democrats in the coalition. He says the party must do more to explain its policies. He also warns his party of the danger of trying to differentiate itself from the Conservatives.
Programme Editor: Terry Dignan.
Last on