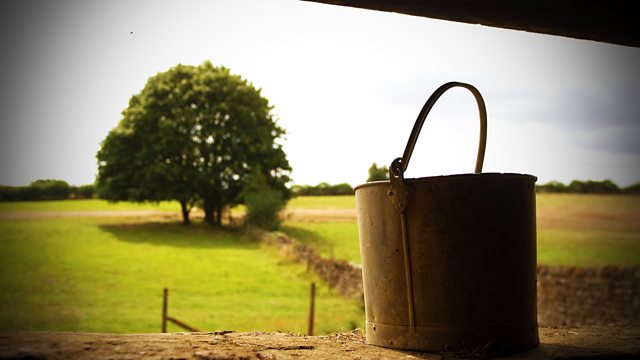 02/09/2011
Helping with the milking again, Josh is keen to go to the New Smithfield show held with the Dairy Event. Ruth says no as he's at school. He's keen to help on the farm and Ruth makes a compromise that he can do so occasionally, as long as it doesn't interfere with school work.
Kirsty learns about Josh's crayfish supply. She admits to Kenton that she may have put the idea into Josh's head while doing a species survey on the Am. They confront Josh, who agrees to stop catching them. Kenton's keen to avoid involving David and Ruth, as he doesn't want Josh to get into trouble. He also doesn't want a lecture from David on having been irresponsible in checking the supply in the first place.
To Pat's relief, Environment Health have done their final weekly spot check at Bridge Farm. Brenda's been working hard with Tom on the website. She'd like to write a piece on the family mucking in and harvesting the vegetables by hand. Pat warily agrees it's important to have a constant supply of good news stories, and Brenda's convinced it will pay off.
Contrasting their accounts with last year's, Tony's less optimistic. Pat insists they must stay positive.
Last on
Countryside Insights from The Archers