The actress Dame Judi Dench discusses her long career in theatre, television and film.

A review of Turner Prize winning artist Gillian Wearing's debut feature film Self Made, in which seven people explore their own lives and sense of identity.

Three US crime writers, David Baldacci, CJ Box and Joseph Finder discuss the pros and cons of keeping up with new technology and setting their books on American soil.
Judi Dench

And Furthermore by Judi Dench is out now.

Self Made

Image shows: Lesley Robinson in Self Made. Photo by Dean Rogers.

Self Made is released nationally on Friday 2nd September and there will be a screening and Q&A with Gillian Wearing and method coach Sam Rumbelow at Cornerhouse in Manchester on Saturday 3rd September.

More details on the Cornerhouse website

US crime writers

CJ Box series featuring the game warden Joe Pickett is being published in UK one book a month across 2011. The most recent is Back of Beyond.

David Baldacci writes several series. The most recent Camel Club series book is Hell's Corner. The most recent King and Maxwell is The Sixth Man.

Joseph Finder's most recent thriller Buried Secrets features spy Nick Heller trying to rescue someone who has been buried alive.
Front Row's Cultural Exchange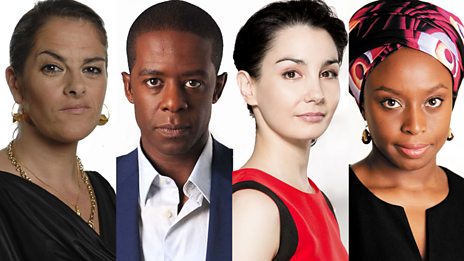 Seventy-five leading creative minds choose a favourite cultural work.