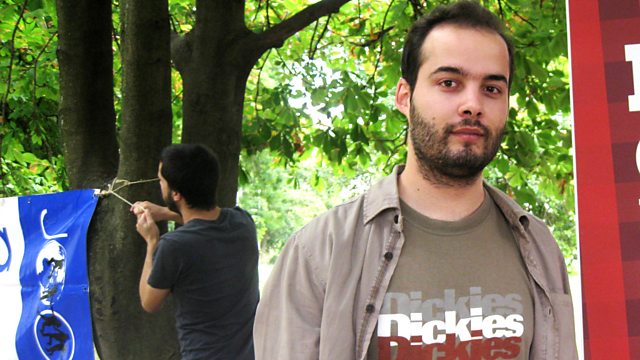 Portugal's Reverse Migration
Listen in pop-out player
Lucy Ash travels across Europe to meet the continent's next generation, as they face a future where the recent certainties - the euro, comfortable growth, ever closer union - have been brought into question. She explores the challenges they face and the innovative ways they are meeting them.
Programme 1: Portugal's Reverse Migration
Portugal has never had so many graduates, but at the same time, it has never been so hard for young people to find work. They call themselves the geração à rasca, or "desperate generation" - university graduates aged from 21 to 35 who are desperate to start a career, earn a steady wage and move out of their parents' homes. Faced with a choice between dead-end jobs and a one-way ticket to another life elsewhere, they are leaving in droves - and many are heading for Portugal's former colonies in Africa and Latin America.
Lucy talks to Natalia, an angry young teacher from Porto, employed on a string of badly paid, temporary contracts. In Lisbon she runs into Antonio, a young businessman who encourages her to look for work in Angola.
Lucy also meets Alexandre, one of the young leaders of Portugal's M12M protest movement. Inspired partly by the youth uprisings in north Africa, Alexandre and tens of thousands of other dejected graduates are rebelling against their plight in an unexpected way that has tapped into some of Portugal's deepest social grievances.
In March the group held mass demonstrations in ten cities after sending messages to supporters on Facebook. Hence the name M12M, "Movement of the 12th of March". Lucy attends an M12M protest picnic in a Lisbon park and finds out why a song entitled 'What A Fool I Am' has become the unofficial anthem of Portugal's "precarious generation".
Producer: Arlene Gregorius.
Last on
More episodes
Previous
You are at the first episode
Read more from Generation E presenter Lucy Ash.