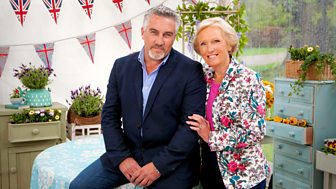 The Great British Bake Off
Twelve homebakers take part in a 'bake off', which will test every aspect of their baking skills as they battle it out to be crowned the Great British Bake Off's Best Amateur Baker.
On TV
Next Wednesday 20:00
BBC One
All upcoming (4 new and 1 repeat)
Try Paul and the bakers' spectacular patisserie recipes on the BBC Food website.

A look back at Bake Off via the best GIFs, quotes and pictures from social media.
Bake your own!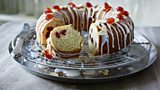 Fancy baking your own showstopper? Find recipes from the show on BBC Food.

More from the fab four!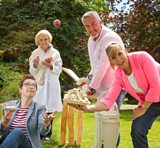 Master bakers Mary & Paul and the incomparable presenting duo of Mel & Sue are back for the fifth series of The Great British Bake Off.