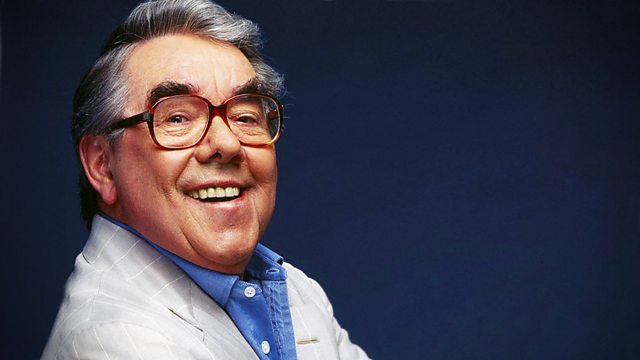 Ronnie Corbett reunites with the writers of his hit sitcom Sorry, Ian Davidson and Peter Vincent. Sorry ran for seven series on BBC 1 and was number one in the UK ratings.
In the second series of their Radio 4 sitcom, Ronnie plays Sandy Hopper, who is growing old happily along with his dog Henry. His grown up children - both married to people Sandy doesn't approve of at all - would like him to move out of the family home so they can get their hands on their money earlier. But Sandy's not having this. He's not moving until the dog dies. And not just that, how can he move if he's got a lodger? His daughter is convinced that his too attractive lodger Dolores (Liza Tarbuck) is after Sandy and his money.
Luckily Sandy has three grandchildren and sometimes a friendly word, a kindly hand on the shoulder can really help a Granddad in the twenty-first century. Man and dog together face a complicated world. There's every chance they'll make it more so.
Episode Four- Tangled Web
Whenever people tell porkies, they seem to come to Sandy for help. Being a spare man and his own master - he can provide the alibi or hide the goods. However, multi-tasking was never his strongpoint even when he was Manager (Acting) of the Five Feathers, Frinton. Deceiving needs practice and not on the job, either.
Cast:
Sandy ..... Ronnie Corbett
Dolores ..... Liza Tarbuck
Ellie ..... Tilly Vosburgh
Blake ..... Jonathan Aris
Calais ..... Amelia Clarkson
PC - Stephen Critchlow
Megan ..... Polly Frame
Producer: Liz Anstee
A CPL Production for BBC Radio 4.
Last on