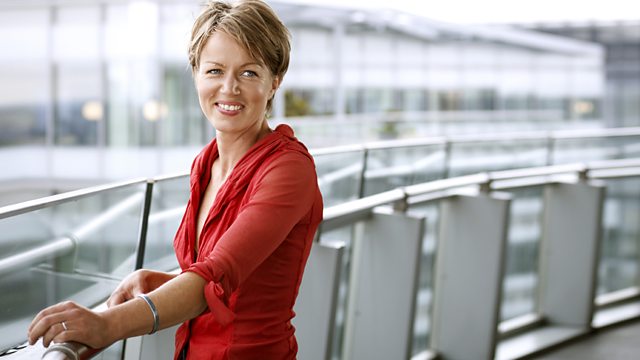 Mara Carlyle, Dave Okumu, Aristazabal Hawkes
Verity Sharp's playlist includes traditional music from Romania, Hungary and Ireland, piano music by Howard Skempton and Steve Montague, and this month's Late Junction session, which brings singer Mara Carlyle, guitarist Dave Okumu and bassist Aristazabel Hawkes together for the first time.
The Late Junction Sessions are a unique feature of this programme. Every month they bring together musicians from different backgrounds who have not recorded together before. They spend a day in a BBC studio recording original music especially for Late Junction. The sessions are also available to download as podcast, so you can build up a collection of these unique collaborations, month by month.
Tonight's session brings together Aristazabal Hawkes, bass-player from Guillemots, with Dave Okumu, guitarist with The Invisible, and singer-songwriter Mara Carlyle.
Last on
Is the synth the ultimate feminist instrument?