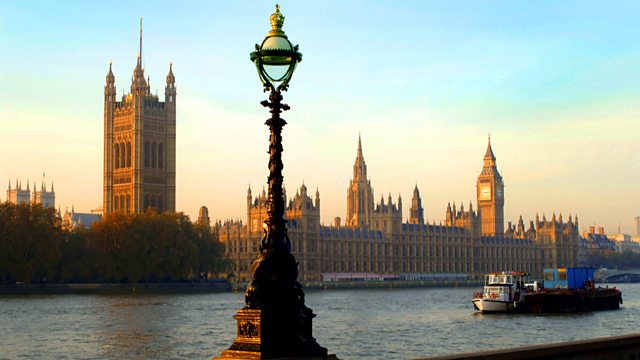 21/08/2011
Preview of the week's politics, presented by Anita Anand. Guests include the political correspondent of the Economist, Janan Ganesh, and the MPs Lisa Nandy and Gavin Barwell.
The riots in England two weeks ago continue to spark fierce political debate, with an intervention from the former Prime Minister Tony Blair. Who's right about the wrongs in British society? Is the expression "Broken Britain" an exaggeration or an acknowledgement of the state of the nation? We analyse the positions of the major political players.
What should George Osborne do about the fragile recovery? Is it time for a "fireside chat" with the nation about the sluggish growth in the economy?
We ask whether the committee which oversees the intelligence services should be opened up.
And we discuss the fortunes of the Welsh nationalist party, Plaid Cymru with Professor Richard Wyn Jones, an expert at Cardiff University.
Programme Editor: Terry Dignan.
Last on