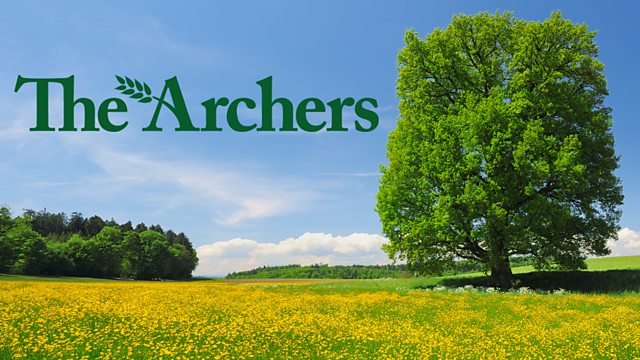 21/08/2011
Harry and Chris watch Ambridge beat Paxley at cricket. Jazzer rings, complaining that he's hungry, so Harry tells him to start preparing dinner. Jazzer rings Alice for advice but Jennifer answers, so he asks her to talk him through making onion gravy.
Harry compliments Jazzer on his cooking but rushes off to meet Zofia, telling Jazzer to leave the washing up in the sink.
Alice and Chris have invited their parents round. Jennifer doesn't like the idea of Alice buying non-branded food items but Alice is determined to economise. Susan mistakenly believes Jennifer is encouraging Alice to economise, and agrees whole-heartedly with buying bargain brands. When Chris arrives, they pop open the bubbly and toast his success in getting the loan for the farrier business.
Brian and Jennifer reflect on a surprisingly good evening. Jennifer worries about Chris taking on the bank loan, and using the cottage as collateral. Brian admires them for not coming to him for money but reassures Jennifer that he'd step in if the business failed. Jennifer wants to do something nice with Ruairi and Phoebe before they leave for boarding school and South Africa. Brian's not listening. His mind is on the site. He wants to get the bones shifted by Tuesday at the latest.
Last on