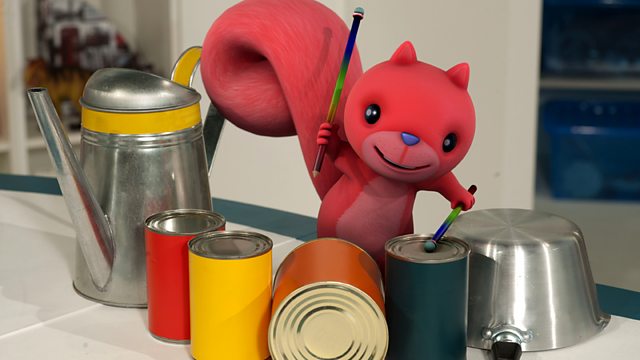 Series about explorer Nat, who uses his invention, the Iconi-Screen, to meet the animated Iconicles and explore the worlds in which they live.
Everyone is good at something and Skitter the squirrel must figure out who's good at what when Tippy the cat's prized pine cone goes missing. Who can help Skitter find it? While Skitter explores each of his friends' special skills, Nat wonders what it would be like to visit the world of the Iconicles and explores his five senses with his friend Rumple from the Wild Wilderness. Together, they make a replica of a wibble-wobble flower that looks, sounds, feels and smells just like the real thing!
Skitter discovers that Fetch's strong sense of smell is just what he and the others need to find Tippy's pine cone and the group's other lost objects.
Last on