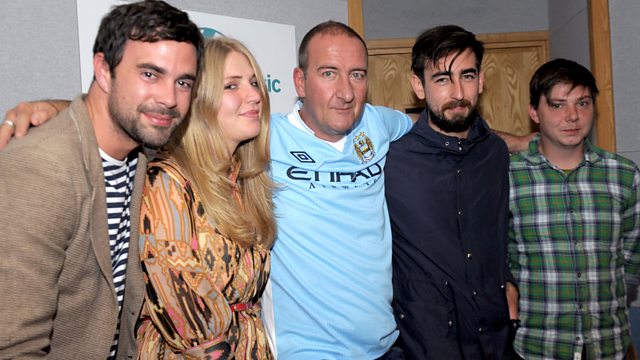 Slow Club
Joining Marc tonight, all the way from Sheffield (which isn't that far really) it's Slow Club.
Slow Club are Sheffield duo Charles Watson and Rebecca Taylor. They've just released their second album "Two Cousins", produced by Luke Smith (formerly of electro band Clor and producer of Foal's Mercury nominated album Total Life Forever). You've probably heard Marc play the single, also called Two Cousins.
Slow Club were last in the Riley studio back in 2009 so they know what they're letting themselves in for. If you like what you hear tonight they're touring the UK in September.
Last on