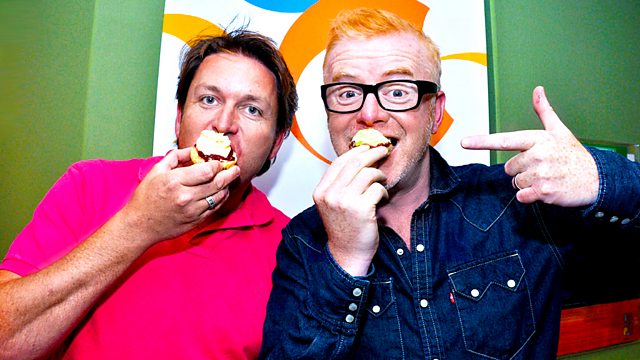 26/08/2011
TV chef James Martin from BBC 1's Saturday Kitchen will join Chris and the team for Breakfast.
For starters, James will scramble together a few of his favourite tunes. For the main course, he will grill Moira and Vassos over their selection of stories for Head-To-Headlines, and finally for dessert, James will be the subject of our Top Tenuous and that's not to be trifled with!
A great breakfast menu to kick-start your Friday.
Last on