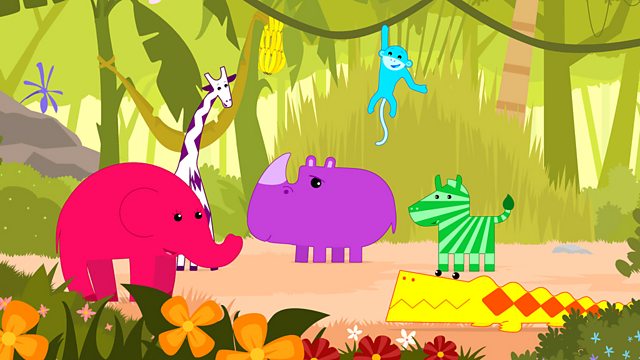 Series about explorer Nat, who uses his invention, the Iconi-Screen, to meet the animated Iconicles and explore the worlds in which they live.
When Skye the giraffe sees spots all over Mungo the monkey's tummy she immediately thinks he is ill and mobilises the other Wild Wilderness animals to fetch tasty treats and look after their polka-dotted pal. Mungo knows that really the spots are berry juice but he is enjoying being spoilt by his friends so much that he pretends he really is ill. With Rumple the rhino's help, Mungo realises that honesty really is the best policy.
Over at the Iconicarium Nat has a new invention to show Splish and Splash. It needs a little fixing before it works properly but Splish and Splash want to play with it, leading to Splash being shrunk to half her usual size. Splish initially doesn't want to own up to what they have done, but he realises that if he wants his sister back to her usual size he has to tell Nat what has happened. Fortunately, Nat knows just what to do to get things back to normal.
Last on
More episodes
Previous
You are at the first episode