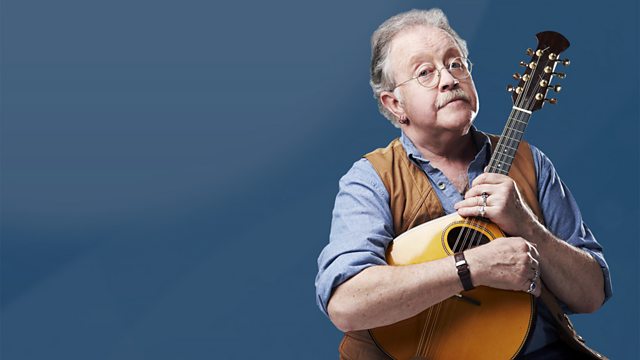 Steve Knightley Talks About the Cecil Sharp Project
Mike Harding presents an hour of the very best in folk, roots and acoustic music. On tonight's programme, Steve Knightley from Show of Hands talks about his role in the Cecil Sharp Project, in which songwriters from both sides of the Atlantic celebrated the life and work of Victorian song collector Cecil Sharp.
Sharp - who founded the English Folk Dance Society - made trips to the Appalachian mountains of America during the early part of the 20th century, recording the traditional English songs that had survived in that region's culture.
Cecil Sharp's endeavours saved many songs and dance tunes from obscurity and his collections remain an important resource for folk musicians. In March of this year, artists from the British and North American folk worlds gathered in a Shropshire farmhouse to write new songs about Sharp's legacy.
Jim Moray, Jackie Oates, Patsy Reid, Leonard Podolak (The Duhks), Caroline Herring, Kathryn Roberts and Andy Cutting all took part in the project, which was commissioned by the Shrewsbury Folk Festival. The new works can be heard on a new album and live on stage in a forthcoming UK tour.
On tonight's programme Steve Knightley tells Mike Harding how the project came together, as Mike plays a selection of songs that came out of the house.
Last on