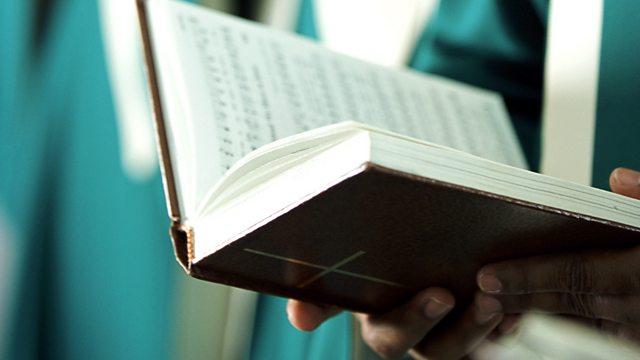 17/08/2011
For live and listen again please follow the Daily Service title link at the top of this page
A space for spiritual reflection with a bible reading, prayer and a range of Christian music.
Theme: Do not be afraid - Confidence
Led by Canon Stephen Shipley.
When Our Confidence Is Shaken (New Malden)
Luke 12:22-23,27-34
Prevent us, O Lord (Byrd)
Lord, enthroned in heav'nly spendour (St Helen)
With the Coventry Singers
Director of Music: Paul Leddington Wright.
Organist: Graham Eccles.
This morning the service comes live from Emmanuel Church Didsbury, the home of the Daily Service.
Last on