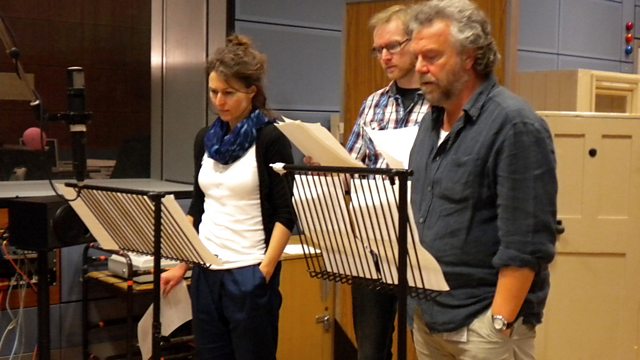 Val McDermid; Online Teacher Abuse; Women and Television
Listen in pop-out player
Presented by Jenni Murray.
The crime writer Val McDermid joins Jenni to talk about her new detective team who'll be solving a murder in next week's Woman's Hour drama, Village SOS. She's written it specially to highlight the problems facing villages in decline.
Research carried out at the University of Plymouth on the online abuse of professionals has found a significant number of teaching staff have been targeted by pupils, but a quarter of the abuse they suffer is carried out by parents. So, what impact is it having on the teaching profession? Jenni is joined by Ann Ballinger; General Secretary of the Scottish Secondary teachers' Association and by Professor Andy Phippen carried out the research for the UK Safer Internet Centre.
One quarter of female lottery winners tuck the winning ticket in their bra to keep it safe until it's validated. We discuss all that's strange about keeping things safe. From bras, to mattresses, to teddy bears and freezer cabinets - where do you keep your most precious items? And in our possession-heavy existence, will we need to start making things virtual? Journalists Helen Tither and Carmel Stewart join Jenni to reveal how many safe places are needed to ensure nothing will be forgotten.
Television dominates our lives, but what sort of impact has it had on women? A university research project is keen to find out what memories women have of TV, and about the influence it's had on them. Jenni is joined by Dr Rachel Moseley, principal investigator on the project which is being run by De Montfort and Warwick Universities and by Jean Seaton, the official BBC Historian and Professor of Media History at the University of Westminster.
On Wednesday's programme we discussed the matter of being a baby bore. The average woman, on giving birth to her first baby, thinks it's the most beautiful, intelligent and most interesting creature on the planet, so that she becomes a bit of a bore about it. We hear some of your responses to the discussion.
Producer: Liz Carney.
Last on