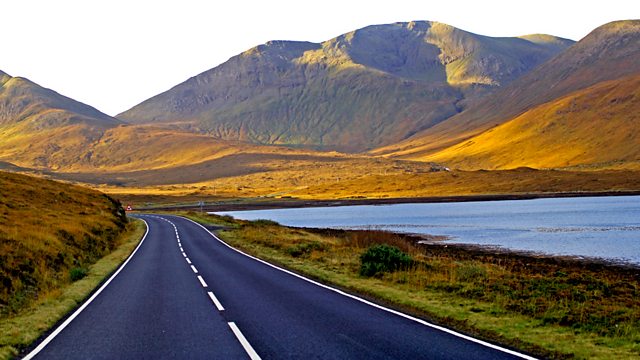 Wild Swimmers
New presenting talent Rachael Kinley joins 'wild swimmer' Dave Morton as he takes her up river in the foothills of the Cullin mountain range to a magical cave, were the melt water from the mountains collects to form a fast flowing water fall.
Dave explains his love of 'wild swimming: "After every wild swim my perspective on the world changes and always for the better. It helps me de-stress from a hectic day at work." Inspired by Roger Deakin's book Waterlog Dave says he is addicted to finding new spots to take a dip.
Another wild swimmer from Skye, Kevin Donnelley entices Rachael into Loch Dubrachan on Skye's Sleat peninsular. Here the peaty water makes your body look golden as you swim. Myth and legend surround the Loch, a water horse - a water monster is said to inhabit its waters. Rachael swims along the bank with Skylarks overhead, passing water lillies and damble flies.
Last on