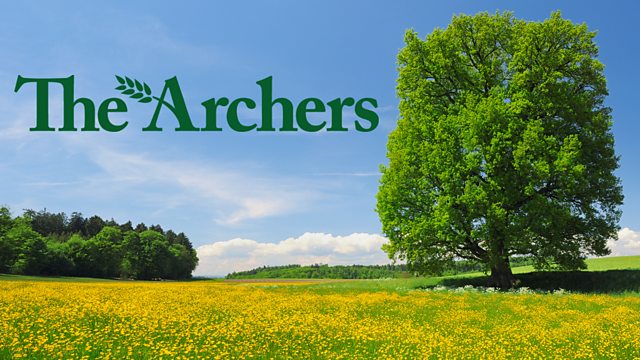 18/08/2011
Will and Nic are taking Jake and Mia on the Blackberry Line. They stop to drop some frozen food off with Clarrie - bargains that Nic picked up. Clarrie is worried about Milly Robson, the little girl that is in hospital after food poisoning. Nic invites Clarrie on their outing and they all have a great day.
Pip gets her A level results. One B and two Cs - exactly what she needs to go to Felpersham University. Alice tells Pip that Adam complimented her for having a 'great head for business'. He was very impressed with Pip's lamb marketing ideas.
Brian is angry at the misleading headline in the Borchester Echo: 'Foot and Mouth threat to Borchester Market'. On top of the costly delays, Brian fears such headlines may mislead people to think that it's a current problem. He explains to Alice all the bureaucracy involved in exhuming these remains. There is no risk of infection from the bones, but they have to be properly disposed of. More delays mean they may lose the early completion bonus as well as getting penalised. It's very frustrating for Brian. He sees this project as a legacy. It's his way of putting something in for future generations of farmers.
Last on