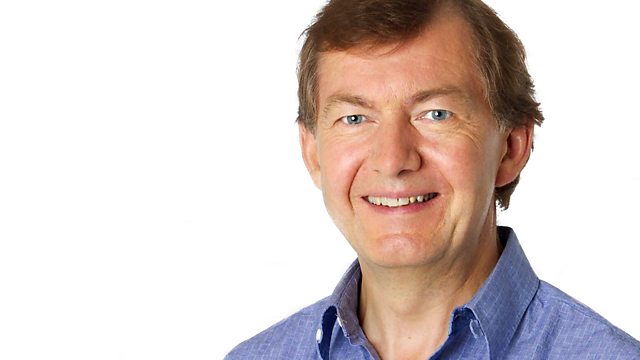 18/08/2011
Rhod Sharp with news from around the world.
The International development secretary, Andrew Mitchell, has warned that 400 thousand children could die due to the famine in Somalia. Andy Needham from the UNHCR says that the latest promise of more British money will be very welcome.
There's been another shark attack - this time in Puerto Rico. We spoke to George Burgess, the director of the International Shark Attack File based at the Florida Museum of Natural History, who says there are more attacks because more people are going swimming, but the diet of sharks might have something to do with it too.
Rebels and forces loyal to Colonel Gadaffi are fighting for control of an oil refinery near Tripoli. Michael Gregory from Reuters saw the fighting take place - and explains to us just why the refinery is such a significant target for both sides.
We look forward to the fourth test between England and India at the Oval. Neeru Bhatia from The Week magazine in Delhi gives us the lowdown on how India are preparing, and how they might avoid another innings defeat.
And we hear from the church in California where a stolen Rembrandt sketch has been found. Father Michael Cooper from the St. Nicholas of Myra Church used to be a police officer, so knows just how to handle it.
Last on