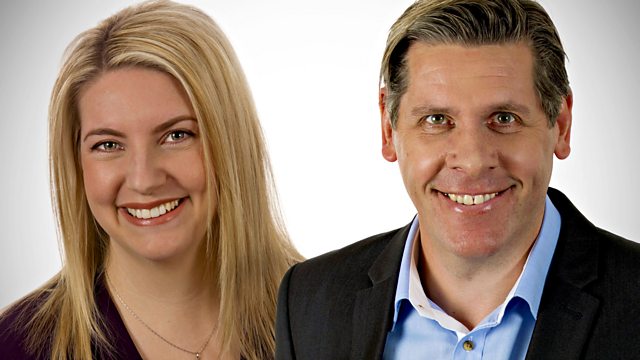 17/08/2011
A female qualified plumber tells Peter Allen how difficult it is finding work as unemployment figures show women to be the most affected. Employment minister Chris Grayling responds.
Reporter Lesley Ashmall is in Croydon, along with Prince Charles and the Duchess of Cornwall. She talks to parents ahead of a parenting crisis meeting.
A South African shark expert enlisted by the Seychelles government to help tells Anita how difficult it is to catch a shark. Reporter Ed Thomas speaks to a family friend who was at the wedding of the man who was killed.
Grumpy comedian Arthur Smith rants against train announcements. Plus, an animal sanctuary has gone to extreme measures to track down a German cow called Yvonne.
Last on