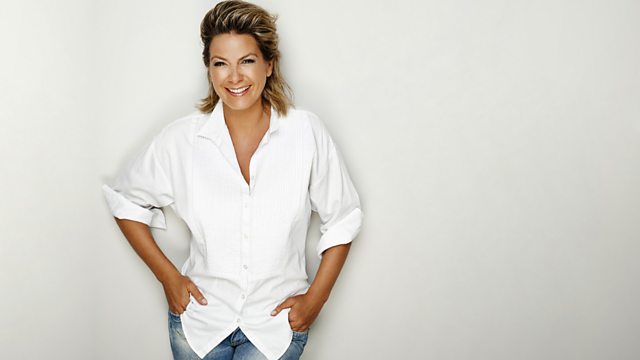 Penny Smith Meets Artistic Director Edward Hall
Penny Smith meets author Daisy Waugh who's spent 14 years researching the life of the world's greatest film star; Rudolph Valentino. Last Dance With Valentino is based on the real life mystery of Valentino's secret love and reported deathbed declarations.
Edward Hall, who is artistic director of London's Hampstead Theatre, and associate director at the National Theatre directs No Naughty Bits which stars his wife; Issy Van Randwyck. Ed and Issy discuss the play and the state of British Theatre.
Poet Roger McGough tells us about his reworking of Moliere's classic comedy Tartuffe, plus he perfoms one of his poems for us.
Sue Steward reviews the latest photography exhibitions, and Nick Duncalf reviews this week's film releases, including Daniel Craig's latest; Cowboys & Aliens.
We discuss the benefits of workers consuming art in their lunch hour with Andrew Nairne; Executive Director of Arts at the Arts Council, and director James Williams whose London play Don't Walk About With Nothing On is being staged at the Bridewell Theatre, with the audience invited to "bring your lunch, rustle your packaging, laugh out loud and escape the dramas of the office this lunchtime."
And as The Glyndebourne Festival 2011 draws to a close a next weekend after a summer of events, we look ahead to the finale of the festival which was founded in 1934 and aims to present opera of the highest quality, commission new work and reach new audiences.
Last on