Add music you love and enjoy it with
Cornershop

Brimful Of Asha (Remix)

The 1999 Brit Awards (Various Artists, Columbia

The All Time Greatest Rock Songs ..., Columbia

New Frontiers (Various Artists), Temple Records

Edison Lighthouse

Love Grows (Where My Rosemary Goes)

70's Number Ones Vol 3, Old Gold

George Michael - Ladies & Gentlemen, Epic

The Very Best Of Sting & The Police, A&M

Eydie Gormé

Yes My Darling Daughter

The Best Of Steve And Eydie, CBS

(CD Single), Red Girl Records, 1

R.E.M.

The One I Love

R.E.M., Irs

Blur

Parklife

(CD Single), Parlophone

Country Moods (Various Artists), Polygram Tv

Country Roads (Various Artists), Polygram Tv

(CD Single), Dramatico, 1

Nightlife II (Various Artists), Solitaire Collection

Matt Monro

From Russia With Love

The Best Of James Bond 30th Anniversa, EMI

Ken Bruce and Ask Elvis

Donald Where's Your Troosers

Waking Up, Mosley Music/Interscope Records, 1

Sunny Afternoon - Sound Of The 60's,V, Old Gold
All Palavas Should Be Avoided At All Costs. All Pavlovas On The Other Hand...

Today's show was dedicated to anyone who is experiencing positive growth, as opposed to this negative growth people are talking about!

Today's Show Starred:

Sam Davies from Warrington who chose a belter from the big screen

Derek Hicks from Taunton who knocked off for good

Tom Marshall from London who was awaiting his A-Levels

Wendy Park from Halifax who had her cataracts removed

Christopher Penn from Bolton who gobsmacked us

Ryan Tubridy from Dublin who told us what happened on this day in 1958

June Maw from Leeds who took us back with a golden oldie

Rabbi Pete Tobias of the Liberal Synagogue, Elstree who made us Pause For Thought

Pause For Thought

From Rabbi Pete Tobias, of the Liberal Synagogue, Elstree:

"For many anxious young people, today is A level result day. Futures are about to be decided, potential careers advanced or abandoned on the basis of whatever grades are revealed.

The day my A level results came out coincided with my 18th birthday, so I called an impromptu party. I collected four schoolmates from the local tube station in my mum's Morris Minor, and we compared results. Each announced their four A grades, before I rather diffidently I declared my 2 Bs and a D. 'Oh that's good!' they all exclaimed, in a patronising tone that really meant 'how pathetic'.

How many of those getting their results today will feel as inadequate as I did at that moment? Had I known of him at the time, I might have quoted ben Azzai, an ancient Rabbi, who said 'Do not reject anyone and do not discount anything. For there is no one who does not have their hour and no thing that does not have its place.'

But exam results like those to be discovered today will brand our young people as successes or failures. Perhaps some of what lay behind the appalling events of a couple of weeks ago may have its roots in the sharp – and artificial – distinction we make between those whom we class as having ability and those we dismiss because they don't make the grade.

Chris, I can't help thinking about our mate Johnny Saunders who, along with so many brave individuals, will step into classrooms next month to teach the next generation. I know from my teaching days the effort, the passion, the ambition and the potential contained in each and every child I had the privilege of teaching. But how much of that can be revealed in an exam paper, and how much of it gets lost because we have yet to find a proper way of measuring and valuing it? Another ancient rabbi asked: 'Who is wise?' 'A person who learns from everyone,' came the reply. We need to find ways of valuing and learning from all our children."
500 WORDS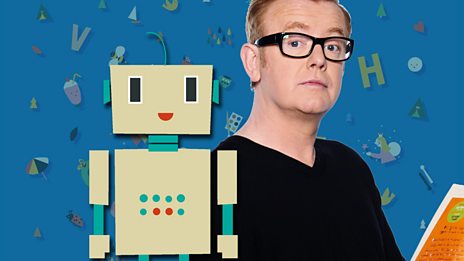 Featuring celebrity videos and top writing tips!
Free download
Catch up with the latest Breakfast fun with Chris Evans. Hear the best stories and the biggest…