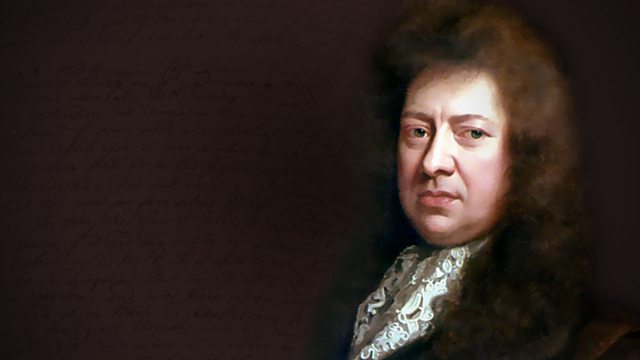 Kris Marshall plays Samuel Pepys, and Katherine Jakeways his wife, in this new dramatisation of the famous diaries by Hattie Naylor.
On a freezing day in January 1660, a 26 year old man decides to start keeping a diary. It's two years since he had a life-threatening operation to remove a bladder stone and he's feeling pretty well - despite there being quite a lot to worry about. He's behind with his rent, he goes out too often, and drinks too much. He lies awake worrying about work, and despite being happily married, can't keep his hands off other women. For the next ten years, in his secret diary, Samuel Pepys faithfully records the day's events, and confesses his innermost thoughts. He gives us eyewitness accounts of some of the great events of the 17th century but he also tells us what people ate, wore, what they did for fun, the tricks they played on each other, what they expected of marriage, and of love affairs. Over three hundred and fifty years may have passed since Pepys first put pen to paper but the man and his preoccupations feel surprisingly familiar. The world of Samuel Pepys, his wife, his rivals, his lovers and his friends are vividly brought to life in Hattie Naylor's new adaptation.
CAST:
Samuel Pepys ..... Kris Marshall
Elizabeth Pepys ..... Katherine Jakeways
Jane, the maid ..... Rebecca Newman
Edward Montagu ..... Blake Ritson
Landlord ..... Dick Bradnum
John Pepys ..... Stephen Marzella
Mrs Hunt ..... Manon Edwards
Mr Hunt ..... Brendan Charleson
Balty ..... Matthew Gravelle
Soldier ..... John Biddle
Theme music: Gather Ye Rosebuds While Ye May, words by Robert Herrick and music by William Lawes, sung by Bethany Hughes.
Lute, baroque guitar and theorbo played by David Miller. Violin and viol by Annika Gray, and recorders by Alice Baxter.
Historical consultant: Liza Picard
Sound by Nigel Lewis
A BBC/Cymru Wales production, directed by Kate McAll.
Last on
More episodes
Previous
You are at the first episode