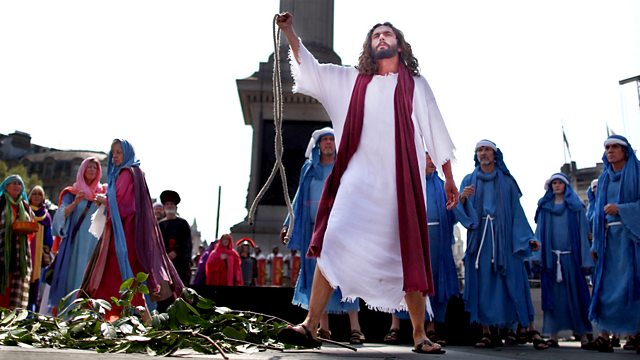 Theatre in Worship
In 'Theatre in Worship', Mark Tully investigates the role theatre and performance can take in acts of worship and examines the arguments both for and against theatricality in religious ceremony and ritual.
From the Puritan movement of the seventeenth century to the extravagance of baroque ecclesiastical architecture, from the vibrancy of religious festival and the popularity of religious theatre and dance to the single-minded pursuit of spiritual simplicity, performance in religion has often been controversial.
This edition of 'Something Understood' looks at some of the reasons for this with the help of theologian and writer Theo Hobson and the work of seventeenth century poet George Herbert, nineteenth century novelist Stendhal and twentieth century playwright Anthony Minghella. The music is by Spanish bagpiper Hevia and Japanese composer Toshi Tsuchitori.
The readers are Kenneth Cranham and Isla Blair
Producer: Frank Stirling
A Unique Production for BBC Radio 4.
Last on