Add music you love and enjoy it with
The Very Best Of Jazz Moods (Various), Telstar

Little Richard - British Hit Singles, Ace

The Best Of Chuck Berry, Music Club

(CD Single), Sour Mash Records, 7

Big Screen Belter

The Best Of Andy Williams, Dino

Our Friends Electric (Various Artists, Telstar

The Beatles - 1, Apple, 7

Presley - The All Time Greatest Hits, RCA

Pet Shop Boys - Discography, EMI

Hits Album 8, Part 1 (Various), Hits Album

The Stylistics

Can't Give You Anything (But My Love)

70's Number Ones Vol 3, Old Gold

Golden Oldie

Bobby Vee

The Night Has A Thousand Eyes

Bobby Vee - The EP Collection, See For Miles

(CD Single), Universal Island Records, 1

Amen Corner

If Paradise Is Half As Nice

Sunny Afternoon - Sound Of The 60's,V, Old Gold

Into The Eighties - Various Artists, Global Television, 3

(CD Single), Lava Records, 1

The Style Council - Greatest Hits, Polydor, 1

Quid Pro Quo, Fourth Chord Records, 1

Now 30 (Various Artists), Now

Rock Of America (Various Artists), Trax Label

Take That

When We Were Young

Progressed, Mercury, 1

Gobsmackers

ELO - Out Of The Blue, Jet

Louis Armstrong

We Have All The Time In The World

The Best Of James Bond 30th Anniversa, EMI

George Michael & Queen

Somebody To Love

(CD Single), Parlophone

David Bowie - Best Of Bowie, EMI

The Pierces

It Will Not Be Forgotten

(CD Single), Polydor, 1
If You're There And You Don't Have To Come Back, Stay And Have Some Fun For Us!

Today's show was dedicated to anyone whose stayed on for extra hols just because they can!

Today's show starred:

Lyn Whitefoot from Hampshire who chose the Big Screen Belter

Maria and Tommy from Bath who are celebrating their Pearl wedding anniversary

Moira Chester from Leeds is monitoring the floral displays for Wetherby in Bloom 2011

Simon Beattie from Edinburgh whose production of Hairy Maclary and Friends opens at the Fringe

Emily Shield from Salisbury who went to a Hawk & Bird sanctuary

Elly & Jack Williamson from Glasgow who are moving into their own bedrooms today

David Jacobs CBE told us what happened on this day in history

Jemma Weldon from London chose the Golden Oldie

Frances Robb from Derbyshire chose the Gobsmackers

Father Brian D'Arcy, Catholic Passionist priest gave us reason to Pause For Thought

Pause For Thought

From Father Brian D'Arcy, a Catholic Passionist priest:

"Chris I know you are too young to remember Woodstock, but I'm not. It began on this date 42 years ago in the village of Bethel, New York State. They expected that a massive crowd of 100,000 would gather to hear some of the greatest rock acts in the world at that time. In fact nearly 1 million fans turned up, even though only 400,000 could actually gain admission. In August 1969, it was the biggest gathering of young people in history. They enjoyed a feast of sex, drugs and rock and roll – and we're still talking about it today.

This week the Catholic Church is organising a World Youth Festival in Madrid. The climax will be when Pope Benedict will address young believers from all over the world. The organisers are planning for a massive TWO MILLION enthusiastic young men and women to attend. In these difficult times that's truly amazing. They will talk about Love, Service and a Happy Life NOT sex, drugs and rock and roll.

Young people have been in the news for all the wrong reasons this past week here in Britain. So I hope the 3000 young people from here who have raised their own money to go to Madrid, will get as much publicity as their troublesome peers at home have. World Youth day helps us realise that there are brilliant young people everywhere who are a credit to themselves and their families. As coach John Wooden said, young people need models, not critics.

The young Christians in Madrid will be asked: "What legacy will you leave to the next generation?" It's a great question and echoes Benjamin Disraeli's famous insight: "The youth of a nation are the trustees of posterity." Actually young people are the heart and soul of society, not in the future but TODAY. Franklin Roosevelt had it right: "We cannot always build the future for our youth, but we must build our youth for the future." "
500 WORDS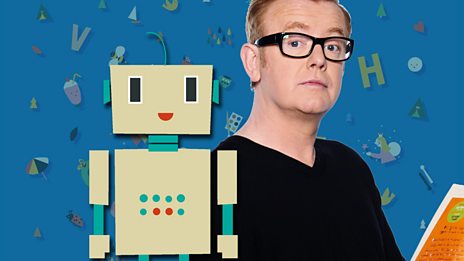 Featuring celebrity videos and top writing tips!
Free download
Catch up with the latest Breakfast fun with Chris Evans. Hear the best stories and the biggest…