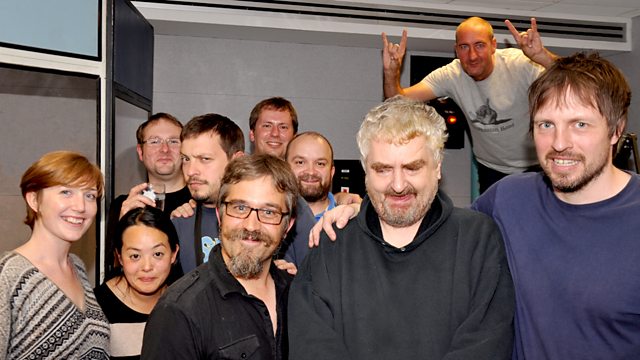 Daniel Johnston
There are some musicians in the world that grab your attention and hold it for as long as they want, tonight we welcome back one such musician as we have Daniel Johnston live in the studio.
The Texan resident has been making music for over thirty years now in a career that has been as eventful and emotional as the songs that he pens. The reporting of Daniel's personal life has often overshadowed what many regard as some of the most heartfelt and thought provoking songs written and performed. Through the early years home recording and handing out tapes to anyone he met, to the label battles that circled him in the 90s, Daniel has amassed a massive catalogue of music that is a true credit to the mans ability to be classed as one of the greatest songwriters of his or any generation.
All of us here are proud to have Mr Daniel Johnston back here in the studio, for what is bound to be a session not to be missed.
Last on
The Overall Most Popular Tracks
Most added tracks from this show