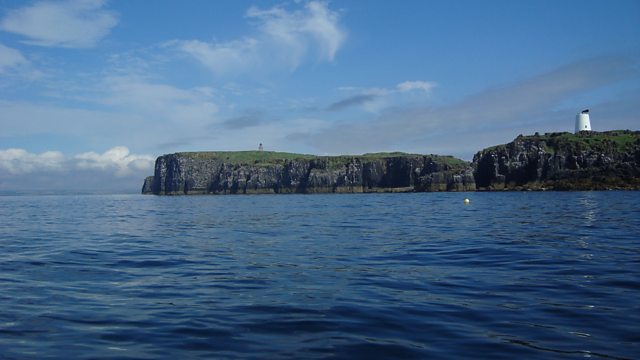 Eilean Mhàigh
Tha Eilean Mhàigh a' laighe mu chòig mìle a-mach far costa Fìobha agus mu aon mhìle deug a-mach à Lodainn an Ear anns an Linne Fhoirbhe.
Chan eil an t-eilean ach dìreach còrr is mìle a dh'fhaid agus nas lugha na leth-mhìle a leud ach tha e làn eachdraidh agus air a chumail an-diugh mar raon-nàdair eòin-mhara, bho stiùir Dualchas Nàdar na h-Alba.
Anns a' phrògram seo, tha Màirianna NicChoinnich air chuairt cuide ri Alasdair MacNèill a tha fuireach ann am Bearaig a Tuath agus aig a bheil ùidh mhòr anns an eilean agus eachdraidh an àite. B' ann an seo cuideachd a tha a' chiad taigh-sholais a bha riamh an Alba agus cluinnear an tuilleadh mun sin anns a' phrògram.
Bha an t-àite cuideachd na làrach chudromach ann an eachdraidh a' chreideimh Chrìosdail an Alba agus seann chaibeal manachail ri fhaicinn ann fhathast.
A trip to the Isle of May lighthouse and national nature reserve in the Firth of Forth.