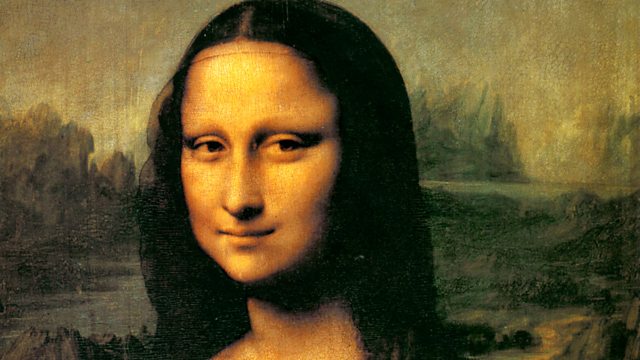 Art Theft - Mona Lisa; Goya; Turner; Rembrandt
Listen in pop-out player
As the centenary of the theft of the Mona Lisa approaches, John Wilson reports on how and why art is stolen, with a focus on the theft of Rembrandts, Turners, a Goya portrait and the most famous painting of all.
On August 21 1911, the Mona Lisa disappeared from the Louvre in Paris. Darian Leader reflects on an art thief who hid the painting under his bed for a couple of years, and seemed to consider his crime to be a patriotic duty.
On August 21 1961, exactly 50 years later, Goya's portrait of the Duke of Wellington vanished from the National Gallery in London, and was held for ransom. 61 year old Kempton Bunton eventually gave himself up and was charged - but did he really take the picture himself? Noah Charney discusses a case which still seems to have a number of loose ends.
Sandy Nairne has written an account of how the Tate recovered two Turners which were stolen from an exhibition in Germany. The case involved complex financial negotiations, and involved the payment of more than £3 million to a German lawyer, who was acting as an intermediary. John questions the thinking behind this payment.
The biggest ever art heist - from the Isabella Stewart Gardner Museum in Boston, USA, in 1990 - remains unsolved. Anthony Amore, the Museum's current director of security, has researched every Rembrandt theft of the past century, and he discusses why this artist is the most stolen Old Master.
Producer John Goudie.
Last on