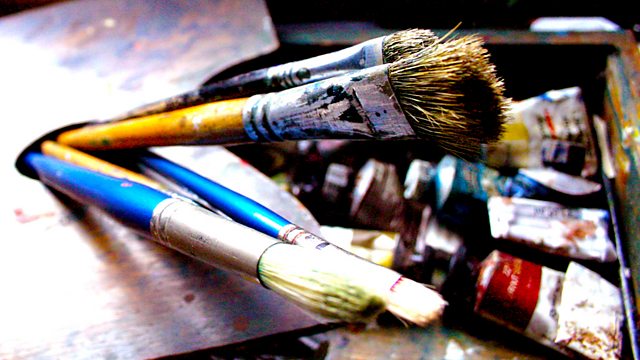 The mystery deepens in the final part of Susie Maguire's trilogy of stories that examine a portrait from three perspectives. The Voyeur's Story is read by Bill Paterson.
Andrew is being roundly ignored on the set of the popular TV detective series that he's written, 'Westlake'. Hardly anyone talks to him and he doesn't care much for either the young golden boy director or the arrogant and untalented star of the show, Dean Smith. So he is pleased to make the acquaintance of Tom over lunch.
The episode of Westlake they're filming this week sees the Detective investigating the death of a woman who the viewer only ever sees as a figure in a portrait. Tom is the artist that painted the portrait.
In one scene the actor playing the model's husband slashes at the portrait.Tom flinches; it's clear from his reaction that the painting means something more to him than being just a cog in a make-believe story. And when the loud mouth star of the show makes a crude comment about the model between takes, it's too much for Tom to take, and all hell breaks loose. Andrew is intrigued by Tom's apparent obsession with the model and begins to imagine all kinds of possibilities for this beguiling portrait.
Producer: Sarah Langan.
Last on
More episodes
Next
You are at the last episode