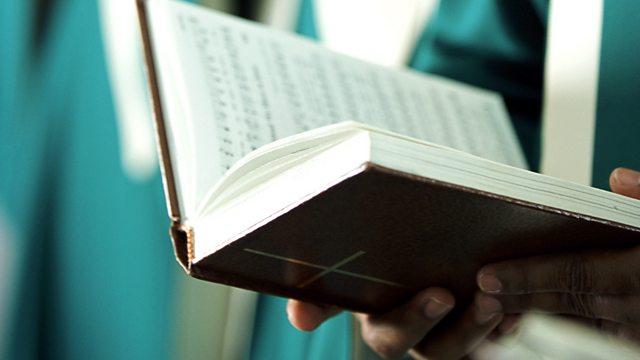 08/08/2011
For Live and Listen Again please follow the Act of Worship link at the top of this page.
From Albany Road Baptist Church, Cardiff, led by the Rev. Roy Jenkins with the Welsh Chamber Singers conducted by Avril Harding
Organ Jeff Howard
Theme: Conflict
Reading: Genesis 4:8-15
Music:
BPW 473 Brother, sister, let me serve you SERVANT SONG
BPW 498 Father, in your presence kneeling QUEM PASTORES LAUDAVERE
BPW 639 Son of God, eternal Saviour BETHANY.
Last on