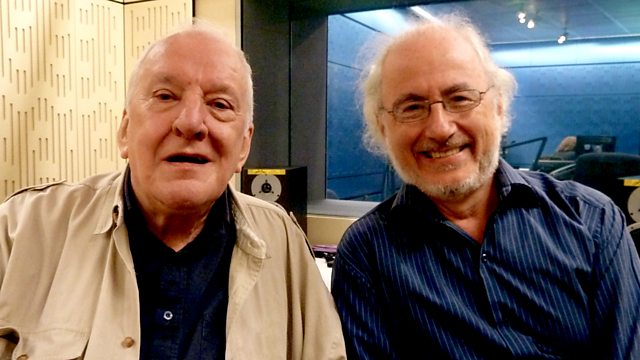 Richard Rodney Bennett
Richard Rodney Bennett is a contemporary of Birtwistle and Maxwell Davies but his musical life has pursued a very different path. From his childhood onwards music was there for him. His mother was a pupil of Holst while his father wrote children's books and ballad lyrics. But his frailty meant that the young Richard was sent to boarding school, so he hardly knew him. Bennett's musical mind was inquisitive from the start and after reading about her he approached the composer Elisabeth Lutyens for lessons. She invigorated him further. Soon after he went to the Royal Academy of Music but this didn't give him the stimulus he needed although it was there that he met one of his best friends Cornelius Cardew. Together they wanted to find out about the new music which was being written in the 1940s and 50s.
For a while he was the only pupil of Pierre Boulez, and with Cardew he visited Darmstadt in Germany where the new music supremos of the era met and had their works performed. His prowess as a pianist meant he was called upon to play some of the more challenging music by Boulez, Stockhausen and others. But in parallel with this he was writing film scores and continuing to play jazz with friends. So already at the age of twenty his musical life was eclectic to say the least. In the late 50s and 60s his compositional career burgeoned with commissions and performances all over the world. His film scores included Far from the Madding Crowd, Nicholas and Alexandra and Murder on the Orient Express all of which earned him Oscar nominations.
In 1979 after the breakdown of a love affair and with the pressure of responsibilities in the music world proving too much, Bennett moved to New York where he has lived ever since.Now 75 Bennett enjoys his life spent between New York and London, singing with his regular collaborator Clare Martin.
In conversation with Norman Lebrecht Richard Rodney Bennett talks frankly about his life, his reasons for the different musical directions he has taken and why he no longer composes nor is interested in new music.
Producer Tony Cheevers.
Last on