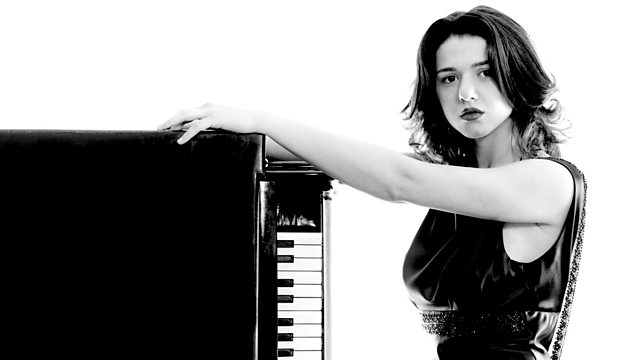 Khatia Buniatishvili
BBC PROMS CHAMBER MUSIC 2011
Live from Cadogan Hall, London
Presented by Catherine Bott
BBC New Generation Artist Khatia Buniatishvili explores the virtuosity of two great composer-pianists. Liszt - one of this year's anniversary compoers - is a favourite of hers and she begins her concert with his Sonata in B minor, technically one of the most demanding works ever written for piano. Similarly virtuosic is Prokofiev's 7th Sonata, a work written amid Stalin's brutal rule in the early years of World War II it contains some of the composers most dissonant and troubled music.
Khatia Buniatishvili very much admires pianists of previous generations, a passion which influences her own unique style of pianism.
Liszt: Piano Sonata in B minor
Liszt: Liebesträume - No. 3: O Lieb, so lang du lieben kannst!
Prokofiev: Piano Sonata No. 7 in B flat major
Khatia Buniatishvili (piano)
This Prom will be repeated on Saturday 13th August at 2pm.
Last on