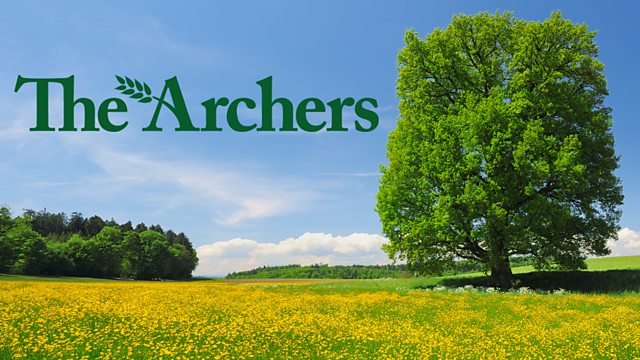 07/08/2011
Tom thinks Pat is letting her friendship with Clarrie cloud her judgement about what's best for Bridge Farm, and is delighted she resigned. Pat, however, is sympathetic and warns Tom not to tell everyone that it's Clarrie's fault, since she must have got the bug from somewhere in the first place. She points out that the village would have hated them for sacking Clarrie. The problem is bigger than simply finding someone to blame. Tom could be more helpful by pushing stock back into outlets, and rebuilding the business' local reputation.
Robert and Lynda admire Ambridge Hall and garden, contemplating the past 25 years.
When the party is in full swing, Lynda is bemused by Leonie's interest in their 'quaint rural customs', but then Lilian arrives with a grumpy Matt in tow, anticipating James and Leonie's announcement. However, instead of the expected engagement, James and Leonie explain that they're planning to write a book about village life. Leonie is offended by their parents' guarded responses, so Lynda suggests they meet the following day to discuss the project in more detail.
Overall, though, the Snells' party has been a great success, and the perfect way to celebrate many happy years in Ambridge.
Last on