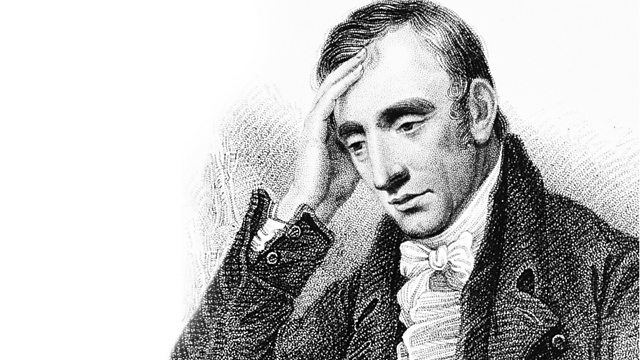 Wordsworth's Mysterious Trip to Calais
In August 1802 the poet William Wordsworth and his sister Dorothy set off from the Lake District bound for Calais.
Few people knew about the journey - only his closest friends, and his wife-to-be, Mary Hutchinson. The writer John Worthen follows in Wordsworth's footsteps in what was a momentous time for the poet. Ten years before, in 1792, when the French Revolution was still in full swing, Wordsworth had visited France and while there had fallen for Annette Vallon. Their love affair produced a daughter, but by then Wordsworth had had to return to England, and the following 10 year long war between the two countries meant no return visit was possible.
When the war came to an end, Wordsworth took the decision to go to France and meet his illegitimate daughter, called Caroline, whom he had never seen. John Worthen starts the programme at Dove Cottage, Wordsworth's home in Grasmere, and talks to Pamela Woof, the editor of Dorothy Wordsworth's Journals. It is through these Journals that we know about the visit, and her account is only a meagre couple of pages. But the visit that was planned for about 10 days lasted a month, and John Worthen is accompanied by the Wordsworth biographer Juliet Barker on its next step to Calais.
Juliet speculates about a legal contract that may have been drawn up between them, but for Wordsworth one mystery was cleared up, the fact that he had met his daughter, and kept her in his memory (as well as providing financial assistance). One offshoot of the journey was Wordsworth's most famous poem - the sonnet Composed Upon Westminster Bridge. William and Dorothy set off in the early morning from London on the coach for Dover and crossing the Thames, Wordsworth was struck by the stillness and peace of the city. He finished the poem in Calais.
Producer: Richard Bannerman
A Ladbroke Production for BBC Radio 4.