Add music you love and enjoy it with
The Best Album In The World Ever!(Va), Virgin

Big Screen Belter

Berlin

Take My Breath Away

The All Time Greatest Movie Songs, Columbia/Sony Tv

The Cars

Just What I Needed

The Cars - Greatest Hits, Elektra

The Very Best Of Van Morrison, Polydor

Madonna

Into The Groove

(CD Single), Sire, 8

Amour - The Ultimate Love Collection (Various Artists), Polygram TV

Golden Oldie

Terry Bush

The Littlest Hobo (Maybe Tomorrow)

maybe Tomorrow, unknown, 1

Waking Up, Mosley Music/Interscope Records, 1

Cast

Finetime

(CD Single), Polydor

The Best Of The Beach Boys (CD 1), EMI, 4

Fantastic 80's - 3 (Various Artists), Sony Tv/Columbia

The Who

Pinball Wizard

My Generation - The Very Best Of..., Polydor

The Who

I Can't Explain

The Godfathers Of Britpop, Polygram Tv

Red Box - The Circle & The Square, Sire

Music Of The Year: 1979 (Various), Spectrum

Quid Pro Quo, Fourth Chord Records, 1

Gobsmackers

Jeff Beck

Hi Ho Silver Lining

The Greatest Hits Of 1967 (Various), EMI

The Greatest Hits Of 1965, Premier

The Jacksons

Can You Feel It

Fantastic 80's Go For It! - Various, Parlophone

Michael Jackson - History, Epic

(CD Single), Bella Union, 1

The Best Of Steeleye Span, Chrysalis

Now 1983 - The Millennium Series, EMI, 13
Pause For Thought

From the Rev Sharon Grenham Toze, an Anglican priest and prison chaplain:

"I took my kids to a safari park last weekend. It had all the usual animals, but also had a whole load of other rides and attractions. One of the most popular ones was a kind of aerial adventure playground, where the kids were strapped into a harness, attached to a high wire and then off they went round the circuit, clambering over rope ladders and wobbly planks and that kind of thing. I'm useless at heights, so not my idea of fun, but I was pretty impressed by quite small children giving it a go.

But every now and then you'd hear a frantic scream, followed by much wailing, as a child reached the limit of what they could cope with. Some bits of the circuit needed you to jump across a fairly big gap, with only the rope and harness holding you up. When you're 15 feet up that's no joke. So parents and staff would gather underneath, trying to encourage the terrified child to trust the strength of the rope and put their foot out into thin air. Sometimes it worked, sometimes it didn't.

Trusting something, anything, when the ground goes from under your feet is a pretty tall order. People choose all kinds of things to rely on when the bottom threatens to fall out of their world – money, food or drink, relationships, work, maybe religious belief or political ideology. Whatever it is, we use it to give us courage when we put our foot out into thin air. But how well we manage depends on the kind of rope we make for ourselves. Is the thing we turn to reliable, dependable? Or does it hold us up for a bit and then leave us to crash to earth?

In the end, we need to make sure that whatever we put our trust in is strong enough to take our weight."

Community Is The Key To Overcoming Chaos

Today's show is dedicated to anyone who is going to give something one more bash!

Today's show starred:

Emma Newall from Lincoln chose the Big Screen Belters

Rachel, Stuart and Samuel Forrester from Northampton are off to the USA today for four years

Sean Taylor and his team of fire fighters from Lincolnshire who are one day into their 270 mile charity canoe ride to London!

Sarah Williams from Kent is celebrating her 45th birthday, her 15th wedding anniversary with hubby Paul, and they are moving house!

Aled Jones told us what happened on this day in history

Tom Coen from Cambridge went on the Guided Bus Way with his grandparents yesterday

Rebecca Gibbs from Nottinghamshire is going to a Water Sports Day

Jumoke Oke from South London chose the Golden Oldie

Cathy Pyx from Lymington chose the Gobsmackers

Former Middle Distance runner Steve Cram MBE was today's Mystery Guest

Rev Sharon Grenham Toze, an Anglican priest and prison chaplain gave us reason to Pause For Thought.
500 WORDS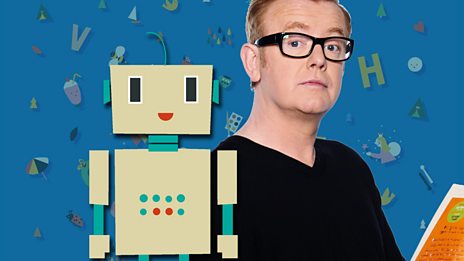 Featuring celebrity videos and top writing tips!
Free download
Catch up with the latest Breakfast fun with Chris Evans. Hear the best stories and the biggest…