Add music you love and enjoy it with
Fantastic 80's - 3 (Various Artists), Sony Tv/Columbia

(CD Single), Sour Mash Records, 7

Big Screen Belter

Atlantic Soul (Various Artists), Warner E.S.P.

OMC

How Bizarre

Now 34 (Various Artists), Now

The Monkees

Pleasant Valley Sunday

The Definitive Monkees, Warner Strategic Market, 1

(CD Single), Hurricane Records, 1

Fifty Number Ones Of The 60's (Variou, Global Television

Tavares

Don't Take Away The Music

Rhythm Divine 2 (Various Artists), Dino, 8

Golden Oldie

The Contours

Just A Little Misunderstanding

The Best Northern Soul All-Nighter (V, Virgin

The Pierces

It Will Not Be Forgotten

(CD Single), Polydor, 1

T. Rex

20th Century Boy

Tanx + Zinc Alloy, Edsel, 009

Lemar

If There's Any Justice

(CD Single), Sony Music UK

Tom Petty

I Won't Back Down

Tom Petty - Anthology, MCA

Mari Wilson

Just What I Always Wanted

25 Years Of Rock'n'Roll: 1982 (Va), Connoisseur

The Collection: 1967-1970, Universal

Kylie Minogue - Rhythm Of Love, Pwl Records

And The Road Goes On Forever Vol 1, Debutante

Gobsmackers

Best Of The 50's (Various Artists), Disky

Shades Of Soul (Various Artists), Global Television

The Very Best Of Gerry Rafferty, Polygram Tv

Christopher Cross, Warner Bros

Charleston, SC, 1966, Wrasse Records, 1

In The Summertime-Sound Of 70's, Part, Old Gold
Frosty Start, Warm Finish, What Happens In Between Is Up To You!

Today's show was dedicated to anyone whose sleep is becoming almost as interesting as their life.

Today's show starred:

Jane MacDonald from Doncaster who chose the Big Screen Belter

Robert Ellis from Lymington who is going to do his first ever abseil in Portsmouth

Susie Crocket from Dorset turns 60 today!

Alan Greaves from Doncaster has just spotted some chillies growing in his greenhouse!

Penny Smith told us what happened on this day in history

Oliver Johnson from Bournemouth went on a magical mystery tour yeterday

Tom Coen from Cambridge is going to ride on the Guided Bus Way with his grandparents today

Tam Taylor from Rhuddlan in West Wales chose the Golden Oldie

Gerry Woods from Hampshire who chose the Gobsmackers

Canon Ann Easter, Chief Executive Of A Charity gave us reason to Pause For Thought

Pause For Thought

From Canon Ann Easter, Chief Executive of a Charity and Chaplain to the Queen:

"I was brought up in east London, in pretty modest circumstances; sometimes money was a bit tight and we'd have sugar sandwiches for tea, and my parents made most of our clothes so shop-bought clothes grown out of by my older cousins were enthusiastically received.

So when I hear about the national debts of Greece, Italy and Spain, and America's credit-rating being downgraded, talk of amounts which seem a bit long to dial let alone count, it all seems a very long way from my experience.

My experience, like that of most people in this country, is of prices going up and up, while income stays the same and we can become obsessed with the worry of it all. The often mis-quoted Biblical injunction that 'the love of money is the root of all evil' applies whether we have it or not.

But we can't do without it. We live in a society based on financial exchange and we need to find a faithful way to live in it.

I like John Wesley's suggestion that we should 'Make all we can; save all we can and give all we can'.

There's no shame in making a few quid – using our talents, strength and wit at work or in the community or maybe selling some stuff on the net – and while I've never been much of a piggy-bank saver (I soon learned the trick with the knife blade in the slot), saving, as in not wasting resources, things like re-using bags and recycling left-overs, is economical and green too.

And giving it away's a good thing; it was fantastic to hear that, even in this economic climate, a huge amount of money has been raised to send to starving people in Africa.

In the end, I think God's best pleased when we use money and love people, rather than love money and use people."
500 WORDS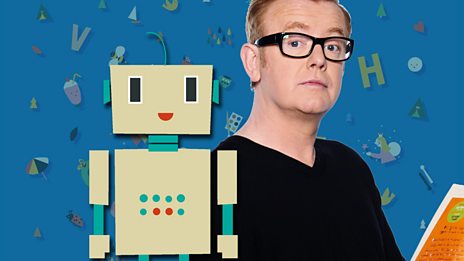 Featuring celebrity videos and top writing tips!
Free download
Catch up with the latest Breakfast fun with Chris Evans. Hear the best stories and the biggest…