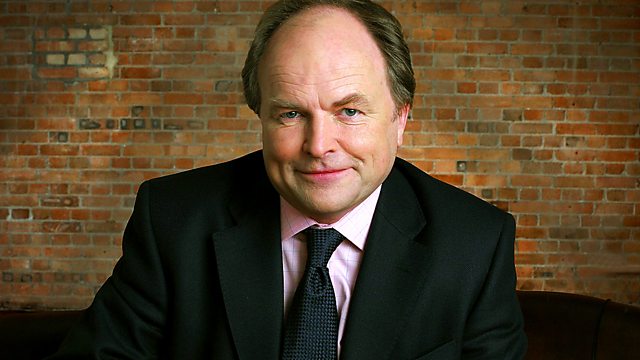 06/08/2011
Clive Anderson and guests with an eclectic mix of conversation, music and comedy.
Offering Clive some nautical advice is, surprisingly, the actor Timothy Spall. He's best known for his roles in various Mike Leigh films and Auf Wiedersehen Pet. But in his new series for BBC Four 'Back At Sea', Timothy and his wife Shane continue their journey from Wales to Scotland in their Dutch barge, discovering a new tale at every port.
Bouncing into the studio is Liza Goddard who shot to fame as Clancy alongside 'Skippy the Bush Kangaroo'. In her new autobiography, 'Working with Children and Animals' Liza tells us about life after the marsupial and her roles on stage and screen most recently appearing in 'Midsomer Murders'.
Doug Stanhope is known as an unpredictable, no-holds-barred and uncompromising comic. But whilst the rest of the comedy world decamps to Edinburgh, Doug has decided to take up residency at The Leicester Square Theatre in London.
Nikki Bedi tries to give some dating advice to the comedian with OCD, Jon Richardson. In his latest book 'It's Not Me, It's You', Jon sets out to track down the right lady. But coming from the man who arranges the coins in his pockets in ascending size and colour, women who leave wet teaspoons in sugar bowls need not apply.
There's 'gyp-step' music from Molotov Jukebox, the energetic six-piece band (fronted by actress and accordionist Natalia Tena, of 'Harry Potter' and 'About A Boy' fame). They perform 'Double Dare' from their debut EP of the same name.
And from busking on the London Underground, Brixton Bluesman Errol Linton comes above ground to play 'Roll On Tomorrow' from his latest album 'Mama Said'.
Producer: Cathie Mahoney.
Last on