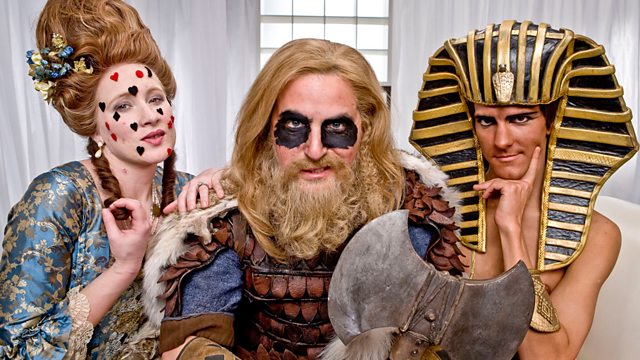 Horrible Histories
When Terry Deary wrote his first Horrible Histories book in the nineties, little did he know that he would spawn a monstously successful childrens' publishing brand. Now translated around the world, Terry's anarchic history books with titles like "Awesome Egyptians", "Groovy Greeks" and "Vile Victorians" are on the bookshelves in kids' bedrooms everywhere.
The historian, Professor Justin Champion meets the creative team behind the successful TV series of the books who are staging their first Prom concert based on the TV show. Joining Terry and Justin to discuss the popularity of the programmes are Caroline Norris, the exec producer, comedy writer and Horrible History lyricist, Dave Cohen and the composer, Rich Webb who has penned such classics as the Charles II rap and the viking rock anthem - literally!
Producer: Sarah Taylor.
Last on