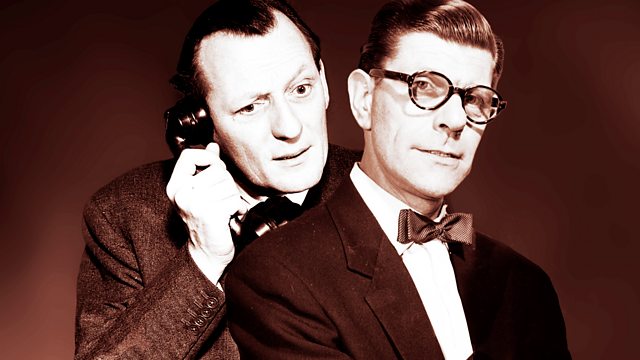 Don't Let Them Needle You
The truth will out - with the bureaucrats' mix-up over a flu vaccine.
A weekly tribute to all those who work in government departments.
Stars Richard Murdoch and Deryck Guyler. With Norma Ronald, Ronald Baddiley, John Graham and John Cole.
Written by Edward Taylor and John Graham.
'The Men from the Ministry' ran for 14 series between 1962 and 1977. Deryck Guyler replaced Wilfrid Hyde-White from 1966. Sadly many episodes didn't survive in the archive, however the BBC's Transcription Service re-recorded 14 shows in 1980 - never broadcast in the UK, until the arrival of BBC Radio 4 Extra.
Producer: Edward Taylor
First broadcast on the BBC Radio 4 in March 1973.
Last on